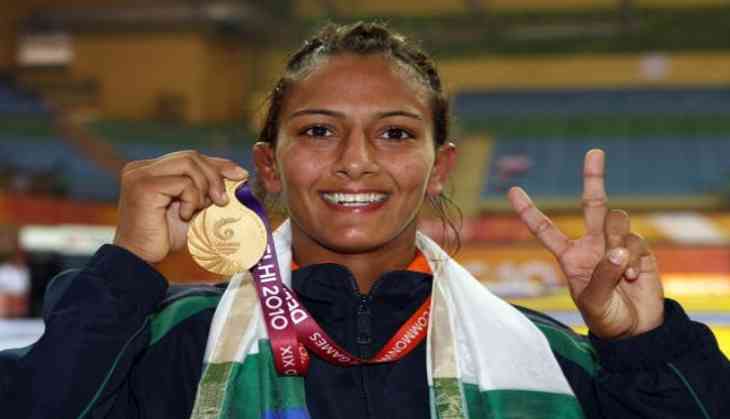 Geeta Phogat, Indias first Commonwealth Games wrestling gold medallist, will on Monday take an oath to have not more than two children as part of a campaign for the two-child policy in the country.
Phogat, the eldest daughter of Dronacharya awardee Mahabir Singh Phogat, will take the oath along with her husband, fellow wrestler Pawan Kumar.
The campaign has been initiated by Taxpayers' Association of Bharat (TAXAB) -- a group that wants every state in the country to execute the two-child policy so that the resources and taxpayers' money can be utilised properly.
The event at the Constitution Club here is expected to be attended by prominent agricultural scientist M.S. Swaminathan, wrestler and Olympian Yogeshwar Dutt and Singer Suresh Wadkar.
Phogat, who also became India's first woman wrestler to qualify for the Olympics, got married to Pawan Kumar in November last year.
Aamir Khan's blockbuster "Dangal" was based on the life of Mahavir Singh Phogat, Geeta Phogat's father.
The biopic, which also became an international hit, showed the senior Phogat eager to have a son and went on to have four daughters.
TAXAB says it would press for a law that would restrict parents from having more than two kids.
Assam in April announced a draft population policy, proposing no government jobs to people with more than two children and making education up to university level free for all girls.
-IANS