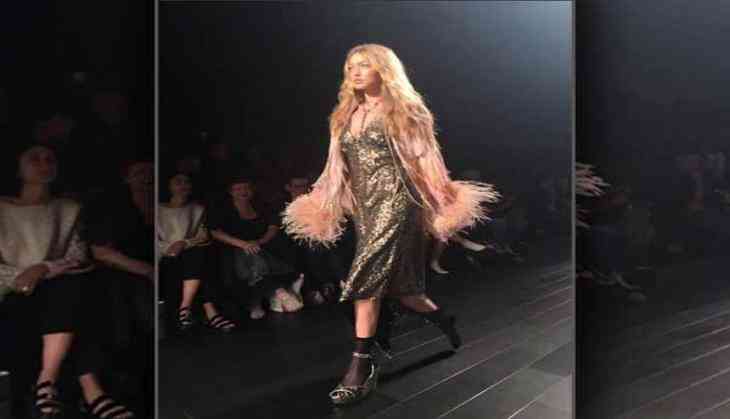 Gigi Hadid loses shoe on Anna Sui Runway (ANI)
Gigi Hadid pulled off her latest mishap on the runway at the Anna Sui show at New York Fashion Week like a pro!
The 22-year-old, who lost a heel as she stepped out on the catwalk, kept strutting down the runway as if she still had the shoe on.
For the finale walk, the supermodel was joined on the runway by her model sister Bella as she gave her a shoulder to lean on.
After the show, Gigi recorded a video for Sui to thank her for including her in the show.
"I just want to say thank you so much for having me in your show. You're like family to me. I appreciate your support from the very beginning so much, and I always love being a part of your show," she said.
-ANI