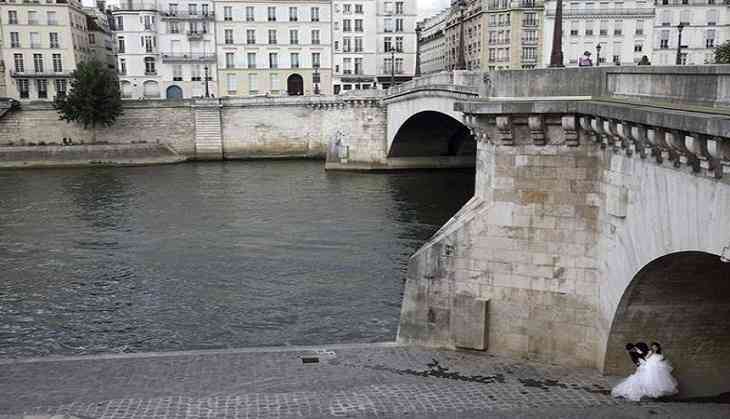 The wedding season has just kicked in, with preparations in full swing. Weddings can be a tiresome affair, with a plethora of arrangements to be made, right from a wardrobe makeover to assorting gifts.
With all the festive fervor in the air, it becomes equally important to capture all these precious moments, to walk down memory lane later in life. An emerging concept in this case is pre-wedding photoshoots of the future brides and grooms, an exercise that has seemingly gained popularity in the recent past.
While planning for such shoots, the location becomes as important as picking the right outfit. With an increasing number of locations promoting themselves as the perfect spot for a 'destination wedding', it becomes quite difficult to choose the right place.
Given below are the top seven locations from India and abroad chosen for couples to display their candid candour in their pre-wedding photo shoots:
Rajasthan
The land of deserts and traditions in India, Rajasthan has been an extremely popular pre-wedding photo-shoot as well as a wedding destination in India. It is blessed with beautiful forts, palaces and minarets that provide an ideal setting for a traditional-themed pre-wedding shoot. The vast history, unique aesthetics and beautiful architecture make the state a photographer's paradise, adding a lot of character to pre-wedding pictures. The state is also filled with love stories and ballads such as that of prince Dhola and princess Maru, which is often used as a theme for pre-wedding photo albums.
Spiti
Bring out the Bollywood buff in you! With snow-capped peaks and huge clouds providing the perfect contrast to bring out the warmth of the relationship, Spiti valley is lately gaining massive popularity among adventurous couples as a place to get that perfect click. The surroundings, apart from providing the foundation for some unparalleled pictures, also allow the couple to explore the calm serenity of the upper Himalayas.
Kerala
Boasting of lush green coconut trees, beautiful beaches, great climate, food and people, Kerala is considered the ideal beach destination for a pre-wedding shoot. With huge catamarans and silver fish providing the ideal background, couples can surely make the best out of the beautiful backwaters.
Andaman Islands
One of the earliest places where human habitation began in the Indian subcontinent, the Andamans have recently emerged as a great place for vacations. However, its potential as a pre-wedding photo-shoot destination is unparalleled. From the white sand beach at Havelock Island to the lush green forest lined beaches of Neil Island, couples can enjoy a lot at these picturesque locations.
Thailand
Thailand and specifically its capital Bangkok have been immortalised in the hugely popular The Hangover II as an ultimate bachelor's party destination. However, it is also a great place to do a pre-wedding photo-shoot with the hustle and bustle of the booming city painting a beautiful contrast to the serenity and peace of some of its sprawling beaches and of course the Buddhist monasteries. The place is great for some night-time; futuristic photographs as well, with a background of neon lights.
Mauritius
Beautiful beaches such as the Ile aux Cerfs and the unique Seven Colored Earths are spots that are perfectly suited for pre-wedding photographs that account for everlasting memories. Mauritius is also an affordable option to travel to for photo-shoots, which is an integral part to consider, especially if the shoot schedule is a prolonged one.
Seychelles
One of the most beautiful archipelagoes in the world, Seychelles boasts of azure blue waters and pristine beaches that are a favourite of tourists from all over the world. If you are looking for that picture-perfect postcard image during your pre-wedding photo-shoot, head straight to this small and stunning central African nation that, based on its income from tourism, boasts of the highest nominal per capita GDP in Africa.
-ANI