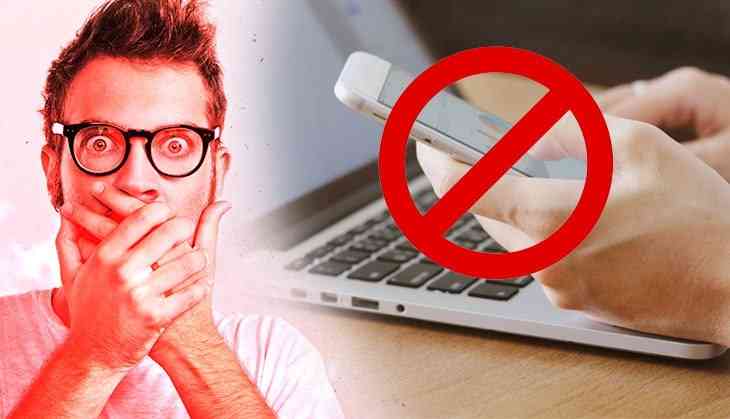 It's an alert for the smartphones and computer users because it may cause you harm.
As per the reports, researchers at Salk Institue in the US have revealed big harmful effects of digital gadgets. Yes, researchers claimed that the use of smartphones and computer can disrupt your sleep and also lead to a severe disease.
The finding suggests that the excessive use of digital gadgets like mobile phone and computer, a laptop may lead to new disorders like a migraine, insomnia, circadian rhythm and jet lag disorder.
Know how your sleep would effect:
Scientists find in their study that the certain cells in the eye process ambient light and reset our internal clocks.
Circadian rhythm:
The daily cycles of a physiological process known as circadian rhythm.
When such cells come in contact to the artificial light late into the night then our internal clocks get confused, which led to serious health issues like insomnia, migraines and circadian rhythm disorders.
These disorders can also be caused to:
Obesity, Cancer, Cognitive dysfunction, metabolic syndrome and insulin resistance etc..
As per the reports of India Today, 'We are continuously exposed to artificial light, whether from screen time, spending the day indoors or staying awake late at night,' said Professor Satchin Panda from Salk Institute.
He also added that the use of smartphones and computer can disrupt our circadian rhythms which can lead to serious health disorders.
Scientific reason behind sleep disruption?
As our eyes contain a sensory membrane called the retina, whose innermost layer contains tiny particles of light-sensitive cells that works like the pixels in a digital camera does.
However, when these cells are exposed to the artificial light, a protein named melanopsin regenerated due to which the levels of ambient light directly go to the brain to regulate the consciousness, sleep and alertness.
Watch Video:
Also read: Shocking! This man forgot his name and couldn't remember his family; here's why