Rescuing sex from violence: Agents of Ishq is giving sex a good name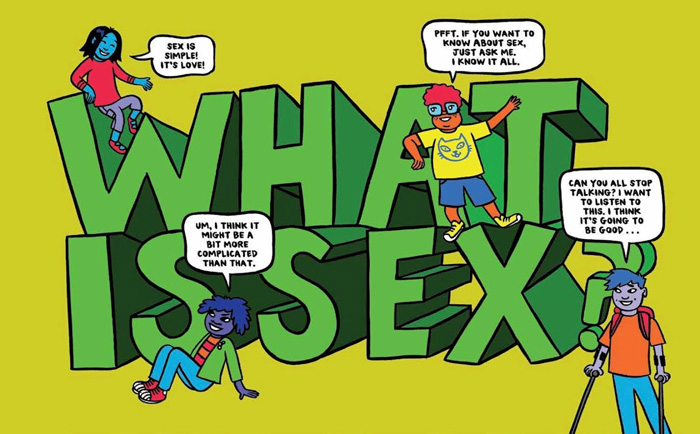 The project
Agents of Ishq is a multimedia project that promises to give sex a good name
A platform where sex and love can be discussed without feelings of shame or confusion.
More in the story
An endearing account of a mother\'s struggle to come to terms with her son\'s sexuality
A playlist that reveals the many meanings of sexy
Who do you talk to when you want to talk about sex? Or ask questions? Or reveal something you think no-one around you might understand?
And what about just talking about your experiences? The disaster that was your first sexual encounter, or the magic that was your first kiss?
If you have people in your life to do all that, you've been in a lucky minority.
But finally, for everyone else, there's a go-to place for that - and as long as you have a data connection, it's a place open to absolutely anyone.
Also read - Mr Kejriwal, here's 7 things you can do to stop rape without the Delhi police
Let's really talk about sex
Agents of Ishq (agentsofishq.com) is a multimedia project that promises to 'give sex a good name'. That celebrates sex, love and desire. That believes sex is nice and pleasure is good. That believes all sex is love and all love is sex.
Launched by Parodevi Pictures, a Mumbai-based media and arts company, the site uses multimedia to explore sex education, sexual experience, histories of desire, social and legal discussions on choice, sex, love and intimacy.
"We believe in agency, pleasure, safety and mutual consent. But we don't think all conversations about sex should be about abuse, rape, heart-break, caution and fear, says Paromita Vohra, the creative director of the website that launched this week.
"We feel other kinds of conversations - kind, loving, open, sex-is-normal ones - might even help some of the conversations about the tough stuff."
Because sex has become a four letter word
Too many people of either gender face sexual abuse. And too many people of either gender face censure over their sexual orientation. But what's also true is that too much of the talk around sex is now about its hazards. Its threats. Its violence. Its power structures.
And too little about its pleasure.
The platform has been created to initiate positive conversations about love, sex and desire; one where sex and love can be openly discussed without shame or guilt.
"We began to wonder - where is the good stuff and the helpful stuff about sex for Indians? Didn't seem to be much. So we decided to make some. We became Agents of Ishq!" says Vohra.
Every one is free to become an 'Agent of Ishq'. Researchers, doctors, activists, youth groups and regular people all over India. "You can send us a question that has been troubling you. You can suggest that we create a resource that you think the world desperately needs," she adds. The team also intends to hold sex workshops on invitation.
A digital discovery
On the website is a podcast about a young girl talking about her first kiss, her secret diary, her bittersweet story about growing up.
There's an endearing account of a mother's struggles to come to terms with her son's sexuality; a son struggles to accept his mother's disapproval.
Tricky questions are trickling in already.
Also read - The future is printable: burritos, sex toys and 7 more crazy things we're 3D printing now
Is there ever a time you don't need a condom? There's "Munna, the condom", to tackle these - and much more. To handle the questions, the confusions. What is sex? What is gender? What is queer?
There are curated playlists to reveal the many meanings of sexy. And books for teenagers that help decode the "kuch kuch hota hai stuff".
The fun - and in their own way, revealing questions. Questions whose answers give us an insight into our collective minds. Like what are the first five words when you think of sex? Answers? Rakhi Sawant. Orgasm. Waxing. Love. Hesitation. How to Start. Mogras.
It's this stark honesty that strikes a chord. That makes one want to know, or be, an agent of ishq.
More in Catch -
Face Off: your face is home to mites, and they've stuck with you for generations
3 million people voted these the best books of 2015. Have you read them?
Kangana, Anushka, Deepika bare all in 2015... off screen