Mr Kejriwal, here's 7 things you can do to stop rape without the Delhi police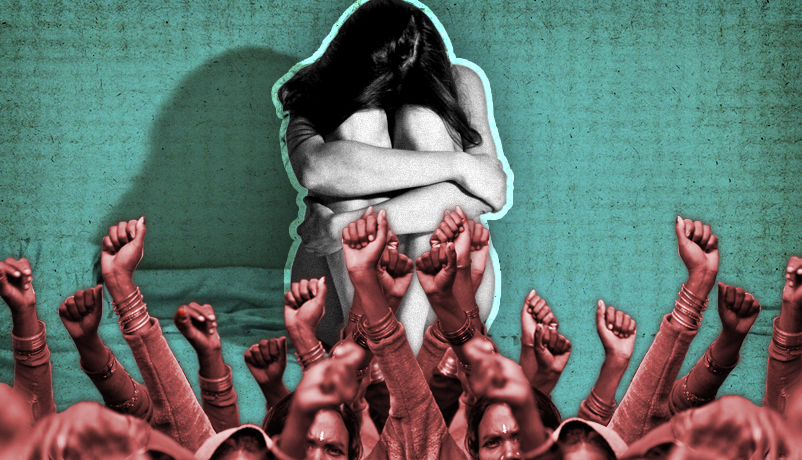 The incident
Last week, two minors were gangraped in Delhi
One, in west Delhi, was aged 2, while the other, in east Delhi, was aged 5
The outrage
CM Arvind Kejriwal\'s tweet blamed the Delhi Police for failing to provide safety
Through this, he continued his ongoing battle with the Centre for control over the Delhi Police
More in the story
What the govt can to do to change society\'s mindset about rapes
What the police can be expected to do
Every time a rape happens, a cat-fight breaks out between politicians over each other and the police.
Inevitably, one party asks the other to resign. And the police is blamed for everything.
The point everyone seems to forget is that while one can demand that the police have better response systems in terms of sensitivity to victims and their families, time taken to file FIRs, and more thorough investigations, there is no way the police can actually prevent rapes that happen within homes, parks or Ram Lila grounds.
The answers for that lie elsewhere. In the current situation, Delhi might have voted for a well-meaning chief minister when they gave Arvind Kejriwal 67 seats out of 70 in the assembly elections. But good intentions aren't everything.
Truth be told, it's getting tiring to hear a CM whine on about his hands being tied by the Centre.
Last week when two children, aged 2 and 5, were gang-raped in west and east Delhi respectively, Kejriwal wasted no time in passing the buck.
"The repeated rape of minors is shameful. The Delhi Police has completely failed to provide safety. What are the PM and his LG (lieutenant governor) doing?" Kejriwal tweeted, before asking the Prime Minister to give his government control over the Delhi Police for at least a year before deciding to take it back.
There goes the red herring again: the police cannot be held responsible for preventing rapes in private places. Catch spoke to experts to make a realistic assessment of where the problem lies, and what the government can do even without control over the Delhi Police.
1. Create safe spaces for children when women are at work
All India Progressive Women Association secretary Kavita Krishnan points out that most rapes happen in lower income groups living in urban slums. The lack of safety and utter powerlessness of the families makes children most vulnerable.
"Where can poor people leave their children? Is there one safe place near their homes that will take good care of the child while the parents are busy working?" she says.
India's state-run anganwadis run by the Ministry of Women and Child Development, have become mere food distribution centres. The idea of expanding them into creche facilities lies abandoned, thanks to this year's 40% budget cut in the integrated child development scheme.
2. Spend on social awareness: A public campaign that tells you to watch out for the criminal inside the family
In the case of the five-year-old girl, who was raped within 24 hours of the incident with the toddler, the worst, if far from surprising, part was that the two rapists were known to the girl's family. They lived on the floor above in east Delhi's Anand Vihar area.
The men, reportedly drunk at the time, dumped her near her home after the assault - bleeding, bitten and bruised.
"The problem with identifying child sexual abuse is that it's done by our most intimate circle of family, friends and acquaintances. And we are not suitably outraged. What the police can and should do is to help create a safe environment to help the complainant come forward and seek its help," says Krishnan. And in most cases that basic sensitivity is severely lacking.
According to a survey commissioned by the ministry, in 50% of child abuse cases, the abusers were known to the child or were in a position of trust and responsibility.
"The police only step into action once the incident occurs," says Flavia Agnes, noted feminist and Mumbai based lawyer, who says that while the government is busy focusing on increasing the number of CCTVs and street lighting, rapes often happen within the "safe" walls of the victim's home.
Two children, aged 2 and 5, were gangraped last week in west and east Delhi respectively
The importance of police in such situations is in getting the victims and families to break out of their social stigmas and come forth to make the complaint and lodge the FIR against someone they know rather too closely.
"At the root of it, we need to change the social mindset that criminals don't exist inside the family. This must be broken," says Lalita Kumaramangalam, chairperson of the National Commission for Women.
3. Spend on social awareness: A public campaign to shift social attitude. Build the idea of consent and the rights of women. Also sensitise boys and men.
Agnes says, "In most cases we find that a rape victim has no awareness of her rights"
According to Krishnan: "The present government says 'Beti Bachao', but show me one public campaign on consent. We don't have one message on the public domain that says don't touch a woman or a child without their consent."
The other public campaign that needs attention is for everyone, especially the illiterate, to be given the knowledge of basic rights.
"The father of the 5-year-old wasn't even given a copy of the FIR, because the police thought he's illiterate," says Kumaramangalam, explaining that without this, abusers act with more impunity.
There is certainly a power factor at play. If they knew the victim or her family was capable of getting the legal system to come after them, the abusers would certainly be deterred. Illiteracy, powerlessness, poverty and submissiveness creates the perfect ground for sexual abuse.
4. Boosting the Indian education system to think independently and question status quo
Our education system is about grooming 'well-disciplined' children, who don't question authority and learn early to be submissive to their elders, even if it makes them uncomfortable. 'Do as you are told' seems to be the motto of our schooling, and that could end up curbing natural alarm bells.
"We need to empower children to speak out when they're uncomfortable. How come we don't see a campaign that tells children to tell apart a 'good touch' from a 'bad touch'? How about a campaign that tells them they won't become bad children if they oppose the bad touch?" Krishnan asks.
"Governments don't do it because they shy away from speaking about sex, and also because it's disruptive. They're afraid that our children will grow up to be rebellious," she continues.
A child may be sexually abused for years by being told that it's part of loving somebody. With the present education system, they are not equipped to recognise abuse when it happens.
5. Creating employment and healthy recreation for men
If the recent Shakti Mills case and other cases are to go by most of the men who raped were from unsteady jobs, or were unemployed and loitering about, without a goal. Many live in cities, in stressful surroundings, cut off from their wives and families who live back in the village.
India has seen unemployment grow. Globally, around 7.4 crore youths (15-24 years age) are unemployed. This means that India accounts for more than 15% of the world's unemployed youths.
Delhi CM Arvind Kejriwal tweeted: "The Delhi Police has completely failed to provide safety"
"Unemployment is a big factor we need to think about. We need to keep our youth busy. And its not just by giving them jobs. They need sports and recreation facilities to burn their energies in a healthy way," says Agnes.
Unemployment and poverty are common features among rapists in general. And the desire to command respect. With India's growing income inequality, they reassert their identities and power through violence and rape.
6. Generating strong research on circumstances, conditions and relationships between rapists and victims
When Agnes and her team, who help rape survivors fight court battles, did research on the basis of over 600 cases they dealt with between 2012 to 2014 they found some interesting data. Rape happened most in school drop outs. The rapists were mostly unemployed. 74 percent of rape happened to girls under 18. 51% happened between 10 to 18. In 46 percent of the cases it was the step father or father himself who had raped.
"We need to invest our resources in researching and understanding the situations under which rape happen. Who are the rapists? What are their backgrounds? Even NCRB dosen't provide this. We have to study statistical profiles of these incidences to make more focussed policies," says Agnes.
Perhaps the Kejriwal government should put its focus back on the people of Delhi who voted him to power. Sending the right signals to the people might help the situation a lot more than just fighting for the custody of the Delhi Police.
7. Initiate Mohalla level conversations on sexual violence
Ground zero level societal conversations are key, says Women's rights activist Vrinda Grover. "The Kejriwal government keeps shouting in a shrill voice about initiating change through Mohalla level committees. What have these committees done on creating awareness about sexual violence? Greater surveillance or harsher punishments such as reducing death penalty for sexual crimes, as he suggests, will not solve the problem. You need to initiate a ground level conversation and create an environment where people understand where the roots of sexual violence lie and what it means to treat women with respect. Have they initiated any such conversation?"
According to her the Delhi police cannot transform overnight just by reporting to the Delhi Government. "The rot within the Delhi police runs deeper than we can imagine. His shouting threats, which has increasingly become his style of governance, won't change them into some angelic force overnight," says Grover
The prosecution branch, Grover says, lies within the ambit of the Delhi Government and Kejriwal can do lots by initiating change within to ensure that special framings are given to ensure that sexual violence cases are prosecuted rigorously and in a timely manner.