WWE lovebirds John Cena and Nikki Bella separate after six years when wedding bell was a week shy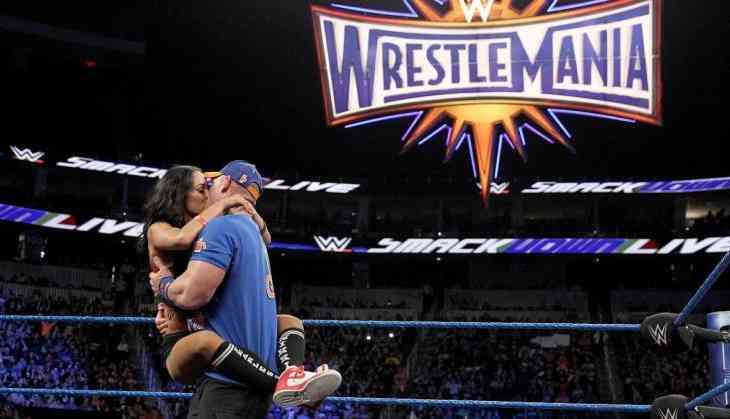 After six years together, WWE lovebirds John Cena and Nikki Bella called off their relationship On Sunday. It was only last year that the duo officially got engaged on Wrestlemania 33. In an Instagram post late Sunday, Nikki Bella announced the separation.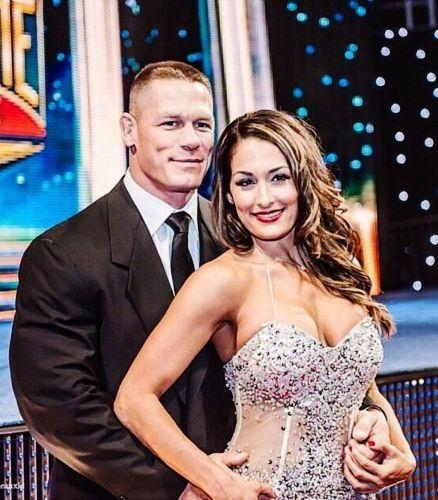 In her Insta post, Nikki wrote, "After much contemplation and 6 years of being together Nikki Bella and John Cena announced today their decision to separate as a couple. While this decision was a difficult one, we continue to have a great deal of love and respect for one another. We ask that you respect our privacy during this time in our lives."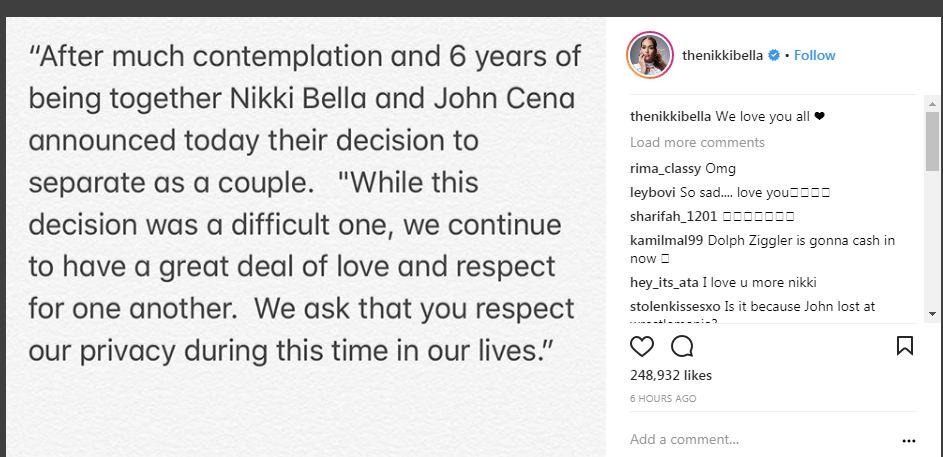 The duo met on the ring of WWE and later fell in love. Nikki was a part of Total Divas series then. Throughout the series Cena said that he would not marry Nikki, it was only last year that he proposed to Nikki Bella at Wrestlemania 33 in Orlando, Florida.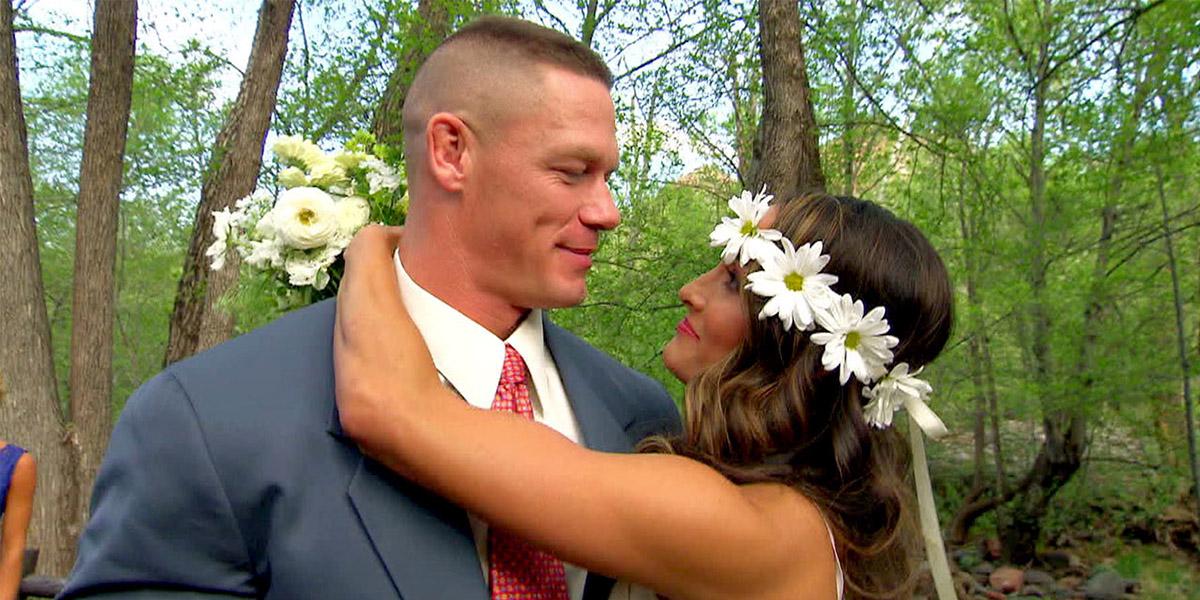 John Cena was earlier married to Elizabeth Huberdeau from whom he separated in 2012.
In an interview last month he shared that he had asked Nikki to marry him last year in the wrestling ring at Wrestlemania. He accepted that the couple has been through a lot of ups and downs for years since they are a public figure.
He even said that wedding planning is going, he said, "The planning is going great," Cena said. "I just can't tell you because Nicole is the boss and she's got all the details."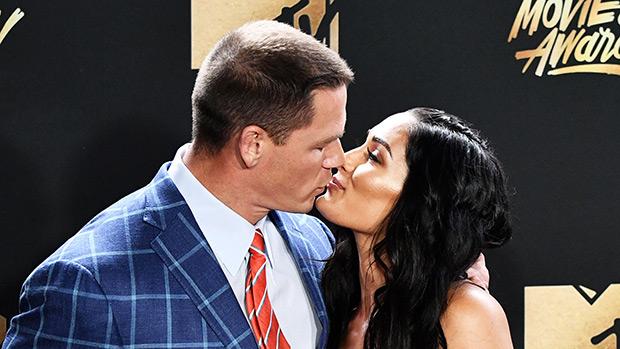 Responding to Nikki's Insta post, her twin sister, Brie, responded saying, "We love you all." Brie too was dating a fellow WWE wrestler, Bryan Danielson and later married him.
Nikki retired and made a cameo at WWE's Royal Rumble in January. She mostly keeps away from rings as she suffers from a serious neck injury in recent years.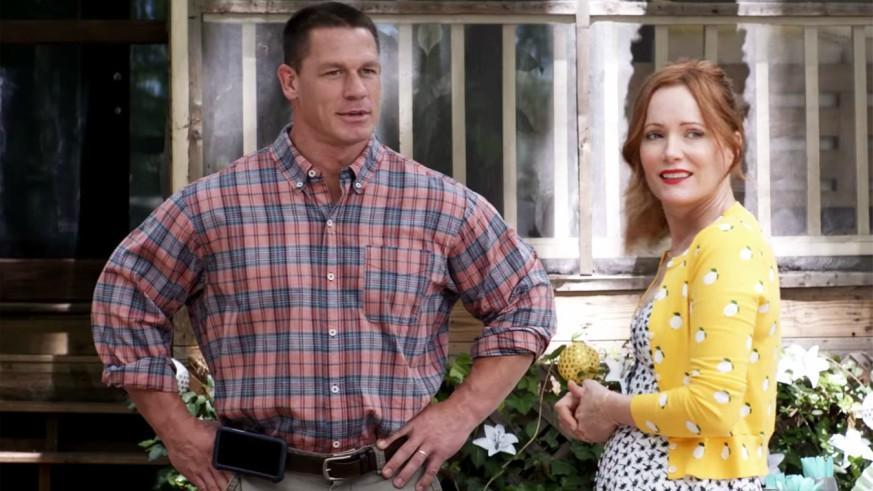 Last week John Cena's comedy movie "Blockers," with actress Leslie Mann released and they attended the premiere together.
John was last seen in WWE Wrestlemania 34 fighting The Undertaker.
Also Read:WWE Wrestlemania 34: Undertaker and John Cena face off confirmed