Tokyo Video: Knife, fire attack on train; at least 10 injured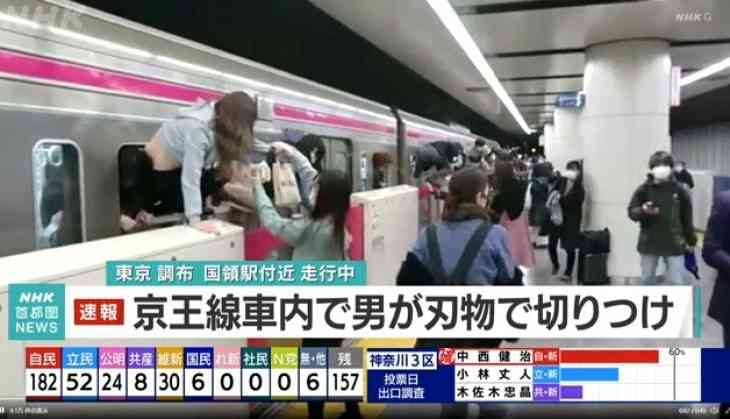 Japan Knife Attack (Twitter)
A knife and fire attack on a train in Tokyo has sent shock waves as the scary video of the incident shows passengers running for safety from one carriage to another. The raging fire inside the carriage can be seen in the video. Slowly the smoke starts spreading, forcing people to climb out of the window as the train stops at a station but the doors don't open.
According to reports more than 10 passengers have been injured in the attack and the condition of one of the victims is stated to be critical.
Tokyo police have arrested a man who brandished a knife and lit a fire on a train, injuring at least ten people on Sunday night.https://t.co/2lXFjAyUrj pic.twitter.com/jIb2a0QtAC

— NHK WORLD News (@NHKWORLD_News) October 31, 2021
The Metropolitan Police Department said the suspect, believed to be in his 20s, began attacking passengers on a Keio Line train near Kokuryo Station in the western Tokyo city of Chofu at around 8:00 p.m., reports NHK World News.
The suspect has been arrested from the scene.
The train made an emergency stop at Kokuryo Station to evacuate the passengers.
Judges, lawyers in Nepal protest outside SC, demand resignation of Chief Justice