Suicide bombings effect: Indonesia passes strict anti-terror law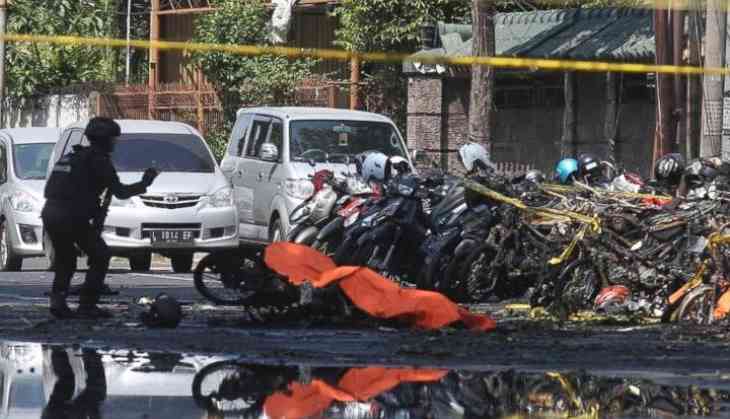 After multiple suicide bombing, Indonesia passes the anti-terrorism law. Two weeks ago there was three separate church bombing in Surabaya city of Indonesia and a few attacks on police headquarters.
On Friday the lawmakers approved and revised 2003 anti-terrorism law. The review was long-pending for two years. After a gun and suicide attack in early 2016, it had been stalled in the parliament for nearly two years.
Suicide bomber family
From now on police will have more power than before. They can detain suspected people for long. Taking part in a militant training at home or abroad would be an offence now.
More than 30 people died in Surabaya attack, one of the deadliest bombings after the resort island of Bali in 2002 killed 202 people.
Also Read:Pak govt imposes temporary ban on Bollywood films during Eid