Australia Alert: Crypto paper wallets lying in public places; latest scam to drain your crypto holdings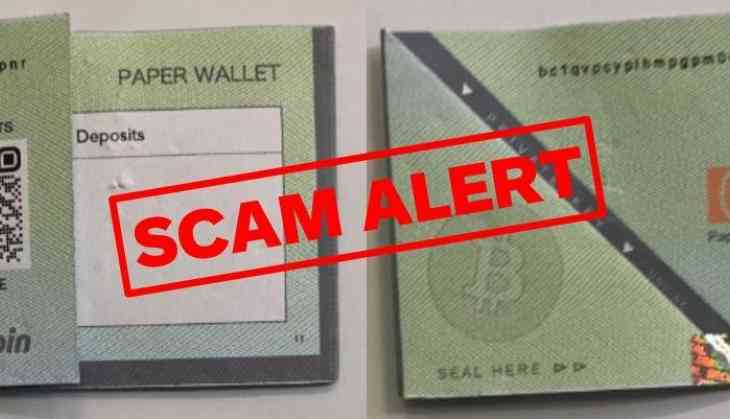 The NSW Police Force - Australia's oldest and largest police organisation - has issued a crypto wallet scam alert. The NSW Facebook post warns that Fraudsters are leaving fake crypto paper wallets in public places. These paper wallets look genuine, similar to Bitcoin paper wallets with a QR code.
When one scans the QR code the real temptation unravels. One is asked to click a link to access the crypto wallet with up to $16,000 Australian dollars ($10,000).
Now one gets the option to withdraw the funds to another account. Since the person scanning such a paper wallet wishes to transfer the funds to another account, he or she becomes an easy target.
At this stage, one is asked to provide the details of the recepient wallet. Once details are provided, one is asked to pay a transaction fee of 0.5%.
"Once the withdrawal fee is paid and the person's crypto wallet details are provided, the person's cryptocurrency is stolen from their crypto wallets," explained the NSW police.
Australians have already lost 242.5 million Australian dollars to scammers so far in 2022, according to data from the Australian consumer watchdog's Scamwatch website.
Also Read:
Bitcoin Tears: Why you will burn your fingers in a crypto crash
From rug pull to numerous scams: Infirmities of risk-prone cryptocurrency ecosystem
Downfall of 'Crypto King' Aiden Pleterski, Luxury cars seized