Woman thrashes principal husband with bat, court provides security after plea [Watch]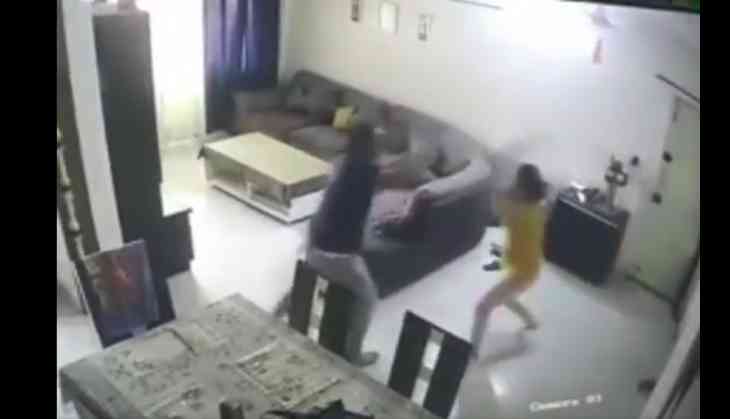 Woman thrashes principal husband
A government school principal in Rajasthan, who accused his wife of domestic violence, has been given security after he approached a court with video evidence that are now viral on the internet.
In the video footage, The principal, identified as Ajit Yadav at the Kharkara government school in Haryana, is chased around and thrashed by a woman who is believed to be his wife. The woman strikes him with a cricket bat, iron pan and other "weapons" in the house.
Watch the video below:
In a strange case of domestic violence, a school principal in #Alwar district of #Rajasthan has move the court seeking protection from the physical and mental harassment of his wife.

According to the man, his wife has been beating him black and blue leaving him weak mentally. pic.twitter.com/J1UOmRhyHw

— IANS (@ians_india) May 25, 2022
The local court has ordered the police to investigate his allegation and provide him safety.
One of the videos of the assault displays Yadav's wife, identified as Suman Yadav, who is a native of Haryana's Sonipat, thrashing her husband as their young son looks on.
According to the principle, the incidents of assault had increased over the past one year. He then got CCTV cameras installed at his residence to gather proof.
The couple tied the knot seven years ago. "It was a love marriage. I have never hit Suman," he said.
Also Read: Telangana shocker: Minor girl accuses alcoholic father of torture, commits suicide