Voting in Charilam Assembly constituency begins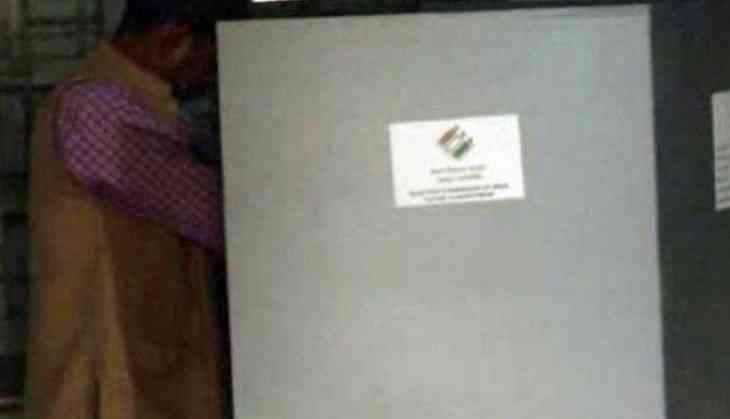 Voting in Tripura's Charilam Assembly constituency, which was deferred following the death of Communist Party of India (Marxist) candidate Ramendra Narayan Debbarma, was conducted on Monday.
Debbarma died due to cardiac arrest while campaigning on February 11.
The security has been tightened and people cast their vote at a polling booth in Charilam.
Also Read: Prime Minister Modi at Varanasi
The party later fielded Palash Debbarma, but on Saturday decided to withdraw the candidate from the election in Charilam constituency amid the ongoing violence allegedly by the ruling Bharatiya Janata Party (BJP).
The CPI-M had earlier requested the Election Commission (EC) to postpone the Charilam elections till "normalcy gets restored" in the area.
Jishnu Debbarman, who is now the deputy chief minister of the state, was the BJP candidate.
The BJP- Indigenous People's Front of Tripura (IPFT) alliance had won the polls with a two-thirds majority in the Assembly. While the BJP had won 35 seats, the IPFT bagged eight out of the 59 seats that went to polls.
--ANI
Also Read: Two die in NYC's East River chopper crash