UP shocker: Five men kidnap, gangrape class nine student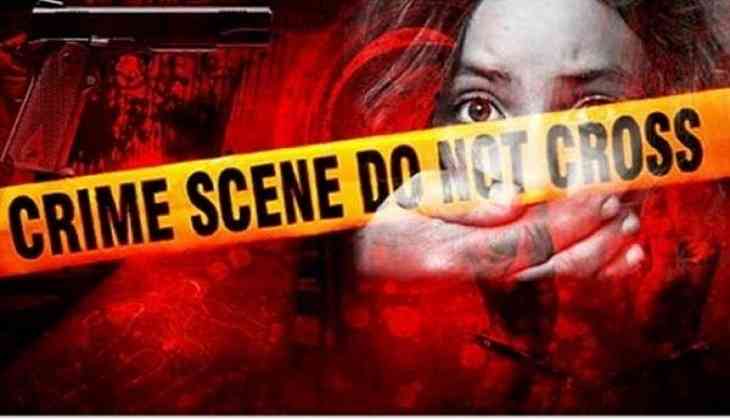 In a shocking recent development coming in from Lucknow's Sairpur, five men kidnapped and allegedly raped a minor girl. However, the girl managed to run away from the hold of the kidnappers through the window of the house where she was kept.
The victim immediately went to the police station and registered her complaint. The girl revealed that five men, including Nitin and Neeraj, abducted her in a car near her school.
The minor girl was held hostage and allegedly raped by five men.
As of this moment, the police registered a case of kidnapping against the five men and sent the girl for medical examination.
The police have also launched a lookout in order to trace and arrest the accused persons, DCP North Zone Qasim Abdi said.
Further investigation into the matter is underway.
In another incident reported from Madhya Pradesh, a man killed his sister-in-law and dumped her dead body near Kota Road in Rajasthan's Bhilwara. The police recovered the dead body in the bushes and identified the deceased with the help of the Aadhar Card recovered from her bag.
The police launched the probe and upon interrogating the family members, they filed a case against her brother-in-law, identified as Prakash alias Ramprasad.
The family members of the victim also revealed that the woman had eloped with the accused six months ago. After that, the relatives of the deceased girl also lodged a missing report at the police station.
After a few days, the girl came back home and said that she would carry on living with Prakash. The relatives revealed that she had come to her sister's house in Bhilwara, just ten days back, to help her with the delivery.
On the day of her demise, the accused came to her place to meet her when he got to know that she had gone to Tejaji's fair in the area.
On the basis of the information, the police began looking for the accused. Before the police could find him, he died by suicide at his house in Madhya Pradesh's Mandsaur district. He also shared an enigmatic post on his Facebook that read 'maar ke maroonga [I'll die after killing]'.
The accused posted this a day before killing his sister-in-law.
While the police are still investigating the case to find the motive behind the gruesome murder, the body of the accused was handed over to the family member.
Also Read: Pune horror: Woman killed by son, grandson; mutilated body parts dumped in river