UP lawyer shot dead at Shahjahanpur district court complex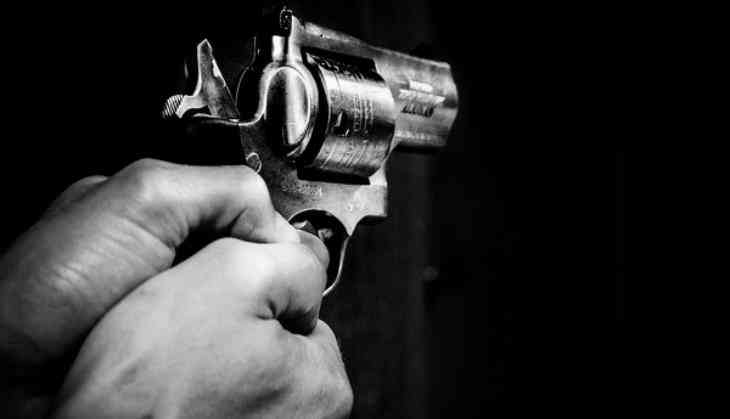 In a latest development coming in from Uttar Pradesh's Shahjahanpur district, a lawyer was shot dead in a district court complex on Monday. The deceased lawyer has been identified as advocate Bhupendra Singh.
The victim, a native of Jalalabad tehsil, visited the third floor office in the court in the matter of some case when the gunshot was heard. The lawyer was later found dead with a bullet injury to his head.
Police have found a country-made gun from near the dead body of the victim. At first, police said they did not notice any suspect in the area and were trying to fathom out whether it was a case of murder or suicide, as per a report in NDTV.
In the meantime, lawyers put together a protest at the court complex calling for the arrest of the accused. However, hours later police claimed they have solved the murder case and arrested an accused.
According to a senior police officer Prashant Kumar, "We have cracked the case on the basis of CCTV footage. An advocate has been taken into police custody. He accepted the crime. IG Range Bareilly is at the scene of the crime and interrogating the accused. previous enmity is said to be the cause of the crime".
Meanwhile, Bahujan Samaj Party chief Mayawati has dubbed the incident as 'shameful and very sad'. Mayawati has called Yogi Adityanath government into question over the law and order situation in Uttar Pradesh.
In another incident of crime, a 22-year-old man was murdered following a dispute over an abusive remark in Haryana's Faridabad district. The incident occurred in AC Nagar. Police have now nabbed four accused in the case.
The fifth accused in the case is said to be at large. Earlier, two friends Shiva and Sunil-were on their way to Safdarjung Hospital when they were allegedly stopped by a group of five men near AC Nagar railway track. The five men were allegedly intoxicated.
"The victims were stabbed multiple times by the accused persons with a knife. They were rushed to a nearby hospital where Shiva was declared dead, while Sunil suffered grievous injuries," the report quoted Faridabad police spokesperson as saying.
As maintained by police, the accused men started abusing Shiva and Sunil. And when the duo rised objection, the accused allegedly started beating them up, according to the Indian Express.
A case of murder has been registered at Kotwali police station. Four accused have been arrested so far. The accused have been identified as Nitin, Pawan Bihari, Rahul, and Harsh. The fifth accused identified as Krishan alias Pakoda is still at large.
Police claimed that the arrested accused have confessed to the crime in the time of interrogation. Police have also found the murder weapon and bloody clothes.
Also Read: 'Drunk' customer stabs owner 25 times after he refused service outside hotel
Also Read: Police officer runs over two girls, one dies; accident video goes viral
Also Read: Delhi man called outside house, stabbed to death by neighbour