UP horror: Class 10 student ends life after being sexually harassed by classmate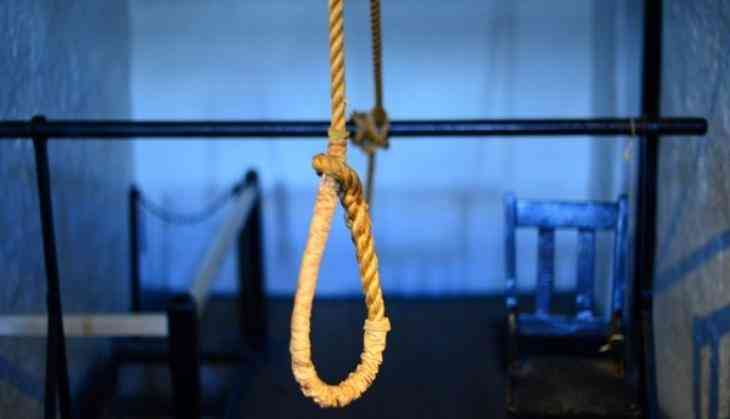 In a shocking incident of crime, a class 10 student ended her own life after she was allegedly sexually harassed by a classmate and threatened by his relatives in Bulandshahr, police said. The victim, aged 15, was found hanging from the ceiling on Saturday.
The Bulandshahr police have registered a case against seven identified and eight unidentified individuals on the basis of a complaint registered by the victim's father.
As maintained in the complaint, on 8th October, the victim's calssmate allegedly harassed her and passed vulgar comments against the girl.
The victim let the school principal know about the unfortunate incident, after which he vowed to admonish the accused.
Later in the evening, the accused, along with 15 others landed up at the girl's residence and began hurling abuses at her, the complaint suggested.
The very next day in school, the accused once again misbehaved with the 15-year-old and threatened her.
Disconcerted over the incident, the minor victim allegedly ended her own life by hanging herself from the ceiling at her house, the police added.
In another incident, a Delhi Police official allegedly gunned down his brother-in-law using his service pistol at his residence in Safdarjung Enclave in the national capital on Sunday, reportedly after a fight erupted between them over money.
According to the Indian Express, the accused, named Vikram Singh, was posted as a constable at the Greater Kailash police station. The victim, Virender Nandal, aged 36, a native of Rohtak, was a sub-inspector with the Haryana Police, he had been staying at his house for a while.
On Sunday, at around 8 am, the police got an information about the shooting incident at Krishna Nagar area in Safdarjung Enclave. Upon arriving at the crime spot, the police found Nandal lying dead with a gunshot injury, DCP Gaurav Sharma said.
Subsequent police probe suggested that Singh had taken some money from Nandal. Nandal had asked Singh to repay the sum. The issue culminated to a fight between the duo on Sunday. Later, Singh shot dead Nandal with his service revolver, the report stated. The accused has been taken into police custody and charged under relevant provisions.
Further investigations into the case are in progress.
Also Read: Husband away, brother-in-law barges into woman's room and molests her