Robbery caught on cam: Dacoits stab security guard to death, rob 9 lakh cash [Watch]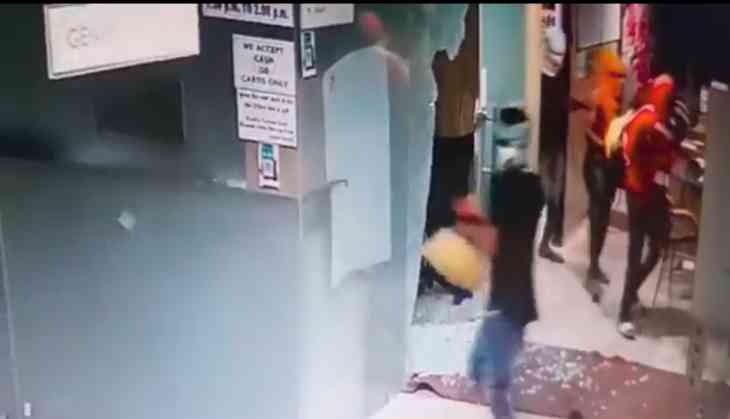 Patna car showroom robbery.
In a shocking incident reported from Bihar's Patna, a gang of 14 dacoits stabbed a security guard to death, gravely injured 3 other guards and robbed Rs 9 lakh from a car showroom. The robbers were caught in action on CCTV cameras present in the Toyota showroom.
The gang broke into the showroom in the early hours of Wednesday, August 10, in an area which falls under the jurisdiction of Malsalami police station. There were a total of four security guards in the showroom.
Watch the video below:
Horrific robbery at #Toyota showroom in #Patna, guard stabbed to death. Entire incident caught in #CCTV. pic.twitter.com/3ZADncYDT6

— Siraj Noorani (@sirajnoorani) August 11, 2022
The dacoits attacked the security guard of the showroom, Manoranjan Kumar, aged 42, with knives for not giving up the showroom's key. He passed away on the spot, while a second guard was tied with a rope and taken hostage. A third guard, Dilip Kumar, was overpowered by force with the use of a weapon and a fourth guard was knocked unconscious by the gang.
Upon getting information about the shocking incident, the officials from the Malsalami police station arrived at the crime spot and sent the dead body of the deceased guard, Manoranjan Kumar, for autopsy.
Further investigations into the matter are underway.
Also Read: UP horror: Class 8 student gangraped by five men, brother thrashed