UP horror: Class 8 student gangraped by five men, brother thrashed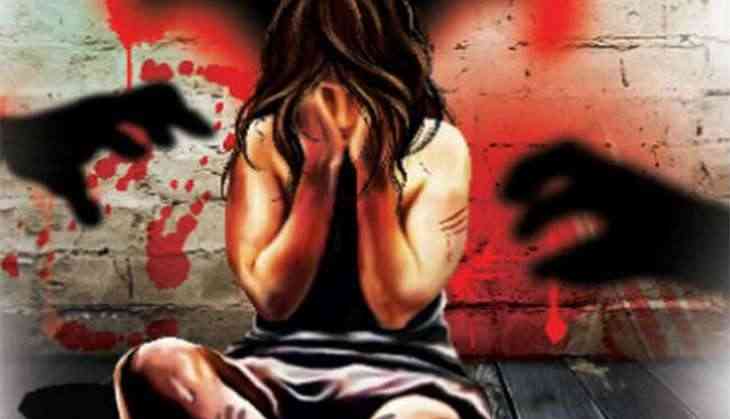 In a horrifying incident coming in from Uttar Pradesh's Ghaziabad, A Class 8 student was allegedly gang-raped by five men who also locked her brother in a room. The accused also brutally beat-up the victim's brother.
According to informations, the victim and her brother were abducted by the accused when they were going back to their house from a religious place. Following this, the accused locked and thrashed the victim's brother in a room and gang-raped the girl.
Furthermore, it is alleged that the accused also threatened to kill the victim and her brother if she disclosed the matter to anyone. However, when the victim's family members came to know about the incident, they approached Modinagar police station and rgistered an FIR against the accused.
A medical analysis of the victim has been carried out and the accused will be taken into police custody shortly, said police.
In another incident, a school teacher and her three aides were arrested by the Uttar Pradesh Police, on Tuesday, for allegedly extorting money from the husband of a school manager whom she had accused of raping her.
As per officials, the husband of the manager of a private school, identified as Viresh Sharma, was held on August 2 for allegedly sexually abusing the 22-year-old teacher in Kapseda village.
A day following his arrest, police, on the basis of a complaint from Sharma's son, registered a case of extortion against the teacher and her associates, identified as Rajan, Amir and Rajbahadur.
The teacher lured him to a hotel on 21st June where they spent the night, alleged Viresh Sharma. The woman had reportedly recorded them together and shared the video with her friend Rajan, said police officials.
Viresh Sharma also alleged that one of the teacher's aides called him and demanded Rs 6 lakh and threatened to leak the video. Sharma said he had already given Rs 1 lakh.
The teacher and her aids were taken into police custody said Superintendent of Police, S Anand. He added that cash worth Rs 15,000 and a mobile phone were recovered from them.
Also Read: Kerala horror: Migrant worker murders elderly woman, dumps dead body in well