Ram Mandir leader Nritya Gopal Das: "Construction will begin while Modi is PM"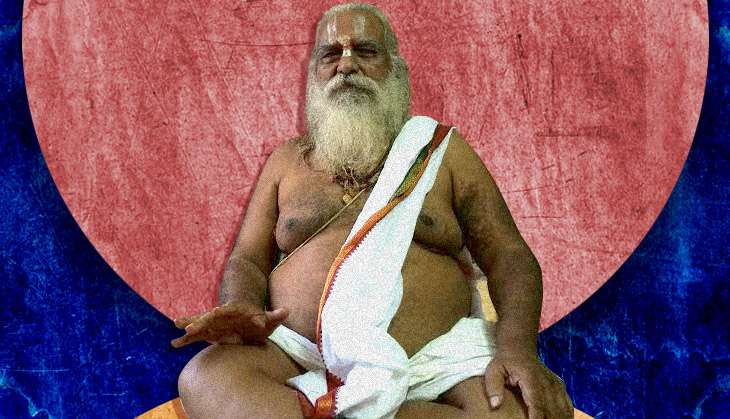 Union Tourism and Culture Minister Mahesh Sharma's visit to the temple town of Ayodhya raised the hopes of all those demanding a Ram Temple at the disputed site.
"Mann ban chuka hai, mahaul ban chuka hai (we have made up our minds, a conducive atmosphere has also been created). We are Lord Ram's children, and so have to do his work of spreading education," the Indian Express quoted Sharma as saying when he visited Ayodhya to inspect two possible sites for a Ramayana Museum.
Sharma, however, remained non-committal on the issue of the temple, despite prodding by religious leaders like Mahant Nritya Gopal Das, who also heads the Ram Janmabhoomi Nyas. He had said at the time of Sharma's visit that there was a government of 'Ram bhakts at the Centre".
The RSS is also learnt to be desperate to know what the BJP's stance on the issue is, and if it could end up being an issue in the forthcoming Assembly polls.
Ram Mandir 'a political risk'
A few days after the visit of the Tourism Minister, Nritya Gopal Das thinks no political party would risk raking up the Ram Temple issue, for it would be perceived as an election gimmick. "However, if any party brings it up, we will thank them," he told Catch.
Das is also hopeful "that during PM Narendra Modi's tenure, the construction of Ram Mandir would begin", and "like the temple was built in Somnath, similarly the Ram Temple would also be constructed".
The religious leader is said to be close to the Vishwa Hindu Parishad, and has been spearheading the demand for the temple.
He, however, said "we do not want to do anything which goes against the proceedings in the Supreme Court", and "we will not raise any new issue till the case is on". But, "Hindus should think about the construction of a majestic temple", the religious leader advised.
Trying to dissociate the Museum as being an election plank, Das said: "How does it matter if it is brought up as an election issue, or if it is raised when elections are just around the corner? Even if the elections are an excuse, it is good that this important work is done. "We support all the work done for the betterment of Ayodhya, and to spread the message of Ayodhya."
Edited by Shreyas Sharma
More in Catch
BJP plays its trump card. Mahesh Sharma sounds Ram Mandir war cry in UP
Ram Mandir or Ram Museum? BJP minister Mahesh Sharma's Ayodhya visit sparks row
Without Supreme Court's decision, Ram Mandir won't be constructed: Keshav Prasad Maurya