Rahul Gandhi Cambridge Lecture: Pegasus on my phone, Indian democracy under attack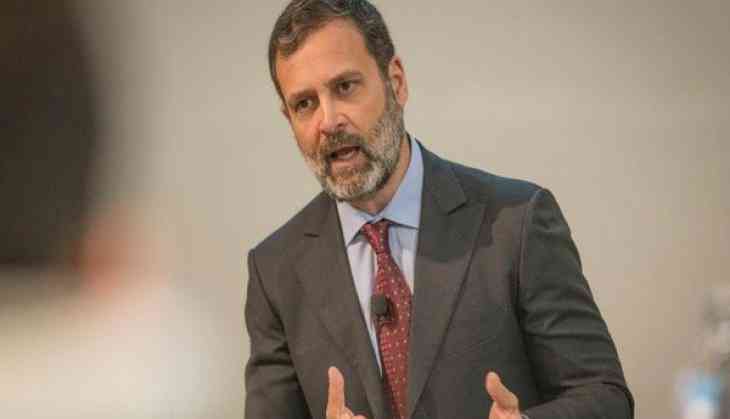 Rahul Gandhi During Cambridge Lecture
Cambridge: Congress leader Rahul Gandhi launched a scathing attack at the Centre during a lecture at Cambridge University, alleging that an attack has been unleashed on the basic structure of Indian democracy while also claiming that Israeli spyware Pegasus was being used to snoop into his phone.
Rahul claimed that he had been warned by the intelligence officers to be "careful" while speaking on the phone as his calls were being recorded.
Congress leader and ex-advisor to former Prime Minister Manmohan Singh, Sam Pitroda shared the YouTube link of Rahul Gandhi's address to MBA students at Cambridge Judge Business School on the topic of 'Learning to Listen in the 21st Century', on Twitter.
Rahul alleged further that constraints were being put on the Parliament, press and the Judiciary in the country. "Everybody knows and it's been in the news a lot that Indian democracy is under pressure and under attack. I am an Opposition leader in India, we are navigating that (Opposition) space. The institutional framework which is required for a democracy -- Parliament, free press, the judiciary, just the idea of mobilisation, moving around -- all are getting constrained. So, we are facing an attack on the basic structure of Indian democracy," the Congress MP alleged.