Pak NSA tip helps India kill three terrorists, operation happened in Gujarat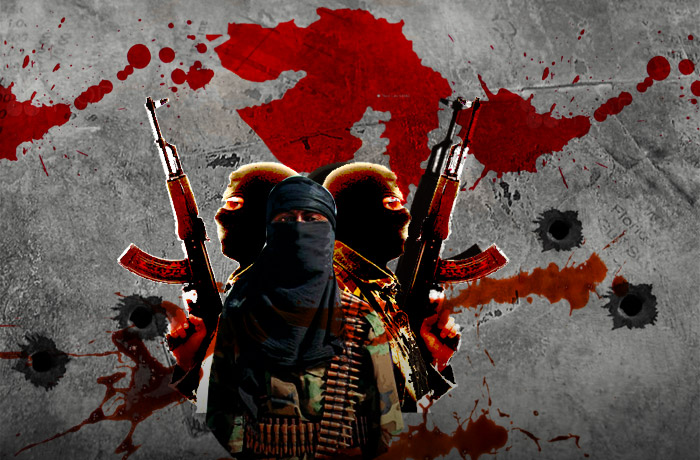 For the first time, a tip off by Pakistan's National Security Advisor has helped India eliminate three terrorists and trace seven.
A Home Ministry official confirmed that three terrorists had been killed, merely stating that the trio was neutralised in a western state. However, Catch has reliably learnt that the operation took place in Gujarat, though the exact location is yet to be revealed.
Pakistani NSA Naseer Khan Janjua had communicated that 10 terrorists had entered India in the first week of this month, with the plan being to target religious and strategic installations on Mahashivaratri, 8 March.
Also read - Gujarat on terror alert, 2 NSG teams rushed to the state
The terror plot
According to a source, as per intelligence terminology, Rajasthan and Gujarat are referred to as 'western states'. Though Maharashtra is also on the west coast, it is not referred to as a western state for administrative reasons.
The terrorists had entered India via Gujarat. The group of 10 assorted terrorists, belonging to outfits such as Lashkar-e-Tayyeba (LeT) and Jaish-e-Mohammed (JeM), had important religious structures such as the Somnath Temple, Dwarka Temple, Akshardham Temple and vital installations like power plants, defence and security installations and the Sardar Sarovar Dam on their hit list.
After the input from Janjua, a high alert was sounded around the country. "Since the input had come ahead of Mahashivaratri, all the religious places where millions of people gather were put on alert and security at sensitive places was beefed up," sources said.
The operation took place in a 'western state'. Only Rajasthan and Gujarat are called that by intel
Given the fact that suspected terrorists had entered India via Gujarat, the entire state was put on alert, along with Delhi and the National Capital Region.
A senior defence expert, who did not wish to be named, said: "This is definitely a major thing - that the suspected terrorists were traced and some of them eliminated. It has happened for the first time that the Pakistan NSA has proactively shared intelligence on such a sensitive matter."
Apart from Gujarat and New Delhi, cities like Mumbai, Pune, Lucknow, Jaipur, Vijayawada, Bhopal, Chandigarh, Ahmedabad and Panaji were put on red alert.
Specialist teams like anti-terror squads were mobilised, and security at places such as temples, shops and malls was beefed up.
The sea link
About four months ago, five boats had been found abandoned near the Gujarat coast. Then, one more was traced by the Border Security Force (BSF) in the Koteshwar creek on the Kutch coast.
However, BSF officials themselves ruled out the possibility of this boat being used by terrorists, as they recovered a cache of crabs from it. Officials feel it was a group of Pakistani fishermen who might have entered the channel, since it is not patrolled much.
Edited by Shreyas Sharma
More in Catch - Helping hand or wild goose chase? How to read Pak NSA's terror 'tip-off'
'Pak should behave like a nuke power, not a teenage bully': Amrullah Saleh