Met dept predicts thunderstorm, rain over parts of UP and Haryana today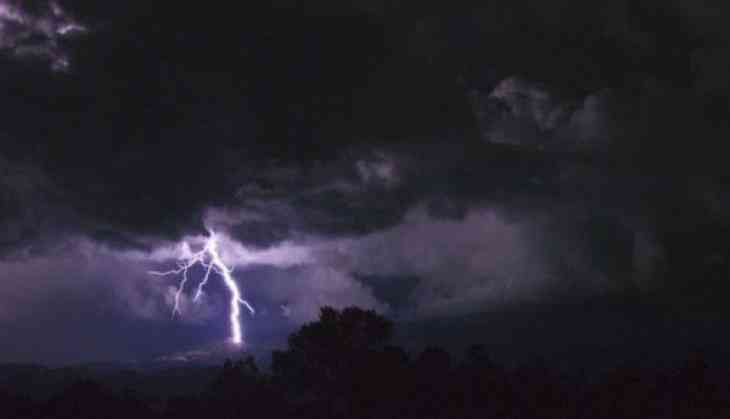 The regional meteorological center of Delhi on Tuesday predicted thunderstorms with rains over a few districts of Uttar Pradesh and Haryana during the next two hours.
According to the regional met department, light to moderate intensity rains are predicted over the adjoining areas of Rampur, Etah and Ganjdundwara of UP, and light intensity to intermittent rain is expected over the adjoining areas of Haryana's Hissar and Barwala.
"Thunderstorm with light to moderate intensity rain would occur over and adjoining areas of Rampur, Etah, Ganjdundwara (U.P.) and light intensity/intermittent rain over and adjoining areas of Hissar, Barwala (Haryana) during next 2 hours," the Met department tweeted.
Earlier today morning, the met department forecasted light-intensity rain and drizzle over adjoining areas of Narwana district of Haryana and Gabhana, Sahaswan, Badayun districts of UP.
(ANI)
Also Read: Weather Forecast: Rajasthan braces for rainfall; Yellow Alert in these districts