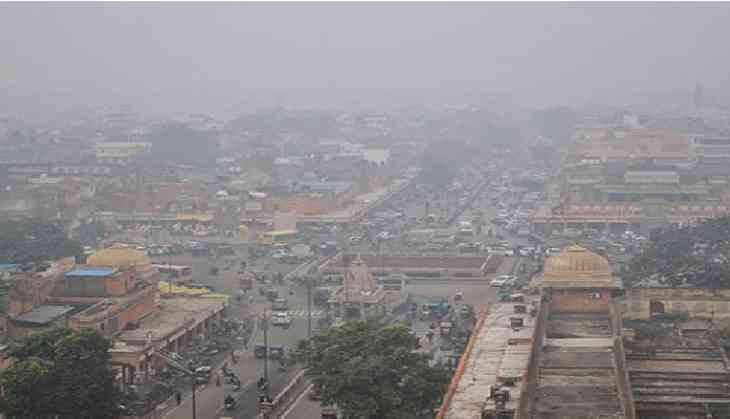 rainfall likely in Rajasthan
While a gradual increase in the mercury has brought respite to residents of Delhi and Rajasthan from the bone-chilling cold wave conditions, the weather department has predicted rainfall in some parts of northern India this week. The rainfall is expected due to the western cyclonic disturbances.
The hill states such as Himachal Pradesh, Jammu, and Kashmir and Uttarakhand continue to woo tourists despite creating difficulties for the residents. Most of the roads are covered with thick layer of snow, disrupting the transportation.
Rajasthan Minimum and Maximum Temperature
Most parts of Rajasthan witnessed a gradual rise in minimum temperatures.
Karauli was the coldest place in the state yesterday with the minimum temperature of 5.3 degrees Celsius. The minimum temperature in Pilani was 6.4 degrees Celsius. 7.6 degrees Celsius in Chittorgarh, 7.9 degrees Celsius in Churu, and 8.9 degrees Celsius in Fatehpur.
The maximum temperature of 25.5 degrees Celsius was reported in Dungarpur yesterday. 23.5 degrees Celsius in Dabok, 23.4 degrees Celsius in Jalore, 22 degrees in Bikaner and Sikar, 22.9 degrees Celsius in Churu, and the day temperature reported in 21.6 degrees Celsius.

Jaipur Temperature
The minimum and maximum temperature in the state capital Jaipur was 11.4 and 21.8 degrees Celsius.
Weather Forecast
As per the MeT Department, there is a chance of light to medium rainfall with thunderstorm in Eastern Rajasthan today. The divisions fall this are – Jaipur, Bharatpur, Kota, andm Udaipur.
In West Rajasthan, there is a chance of light showers in the Bikaner division today.
Weather Warnings
The Weather Department has issues a Yellow Alert of thunderstorm for Alwar, Baran, Bharatpur, Bundi, Dausa, Dholpur, Jhalawar, Jhunjunu, Sikar, Churu, Karauli and Kota districts.