Lockdown Violation: 26-year-old man puts father in ambulance; travels to Delhi for marriage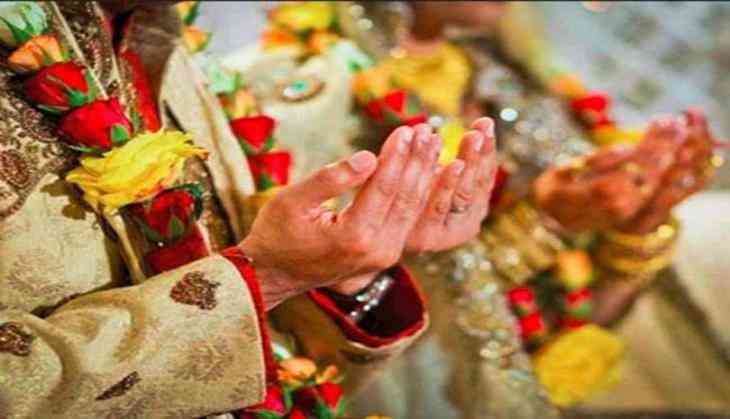 Amid coronavirus lockdown, the government of states has restricted unnecessary movements except for essential services in a bid to stop the further spread of COVID-19.
Several cases have been reported where lockdown violators have broken the rules by giving fake excuses. One such case has come to light from Uttar Pradesh's Muzzaffarnagar where a 26-year-old man allegedly tried to violate the lockdown rules.
According to the reports in timesnownews.com, a 26-year-old man faked his father's health condition by putting him on a drip and was taking him via ambulance to Delhi by deceiving police personnel deployed at a various check post. Reportedly, he was going to get married in Delhi.
The man identified as Ahmad, who successfully reached the destination by befooling police and tied the know and came back home with wife and father on Tuesday.
The incident came to light when some neighbors came to know and then, they alerted the police in Muzaffarnagar's Khatauli. Reportedly, Khatauli has been declared as a COVID-19 hotspot with at least five active cases.
After receiving the information, a police team along with health department workers arrived at their house located in the Islam Nagar area.
Doctors have tested all the members of the family, including the bride, and put the whole family under quarantine.
According to a report of the Times of India, four days ago, Ahmad and his father made an unsuccessful attempt to sneak out to Delhi from Muzaffarnagar through Upper Ganga Canal Road but they were intercepted by the patrolling police personnel and were sent back.
Hence, to make their plan accomplish, they decided to go Delhi through an ambulance as healthcare vehicle has been classified under the category of essentials and has been exempted from prohibitory orders during a lockdown.
Ahmad put his father on a drip and then circumvented the lockdown restrictions.
Also Read: Maharashtra: Youths shot TikTok video inside PCR van; arrested