Fearing escalation with Pakistan, Rajasthan's borderlands go on high alert
Catch Team
| Updated on: 10 February 2017, 1:47 IST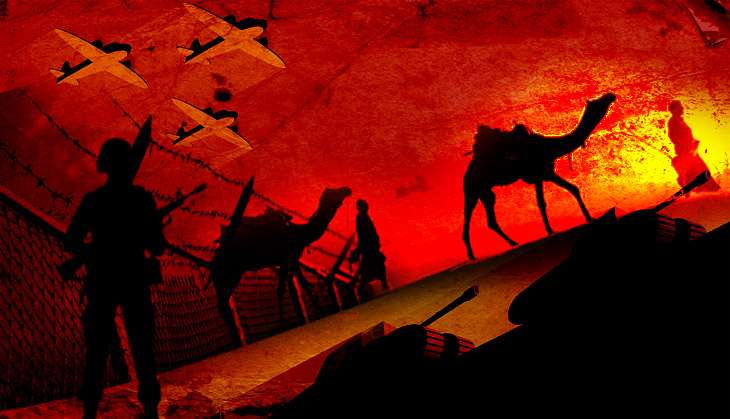 As tension builds on India's frontier with Pakistan, a high alert has been sounded in Rajasthan. The state's Bikaner, Jaisalmer, Sriganganagar and Barmer share over a 1,000-km border with Pakistan.
The Border Security Force as well as local police intelligence networks have been put "in a state of high alertness to meet any eventuality". The border has been sealed and patrolling has been intensified. BSF officers have been asked to accompany their men on night patrols "to meet any contingency".
Also Read: India's surgical strikes across LoC: 11 things you should know
The Indian Army is reportedly conducted war exercises at several places along the border. People living close to the border have reported watching army tanks and trucks moving throughout the night. Security has also been beefed up "across all premises of the army's Western and South Western Commands".
The Indian Air Force, too, is "leaving nothing to chance", scaling up security and "heightening activities" around its stations in Jaisalmer and Uttarlai.
Apart from increasing the movement of troops and machinery along the international border, the army has also intensified intelligence gathering. According to sources, every stranger is being "closely monitored" in the border areas "with focus on crowded areas and lodging places".
Also Read: Why Pakistan may be compelled to retaliate
The BSF and the police are also making special security arrangement for the 9-day fair at Tanot Rai temple in Jaisalmer. The fair, held annually during the Navratri festival, begins on 1 October. It attracts thousands of devotees from across the country. The Seema Darshan excursions around the border that are organised for visitors to Tanot Rai have been suspended.
There are, however, no plans to evacuate the border villages yet. "There are no evacuation orders. There is no cause for worry. Night curfews anyway is a common practice in these areas during all seasons," said Jaisalmer Collector Matadeen Sharma.
Union Home Minister Rajnath Singh is expected to visit the border regions of Jaisalmer on 7 October, and meet with security officials. The sources said the visit was significant in the wake of war exercises being conducted by the Pakistan Army across the border.
The collector of Barmer, meanwhile, has ordered all government employees to not take leave "until further notice". The district administration is ensuring strict compliance with CrPC Section 144 imposed along the border. The provision prohibits the assembly of more than four people. Additionally, night curfew is being enforced from 7 pm to 5 am.
Also Read: Surgical strikes: India calls Pakistan's strategic bluff. How will the Sharifs respond?