Why Pakistan may be compelled to retaliate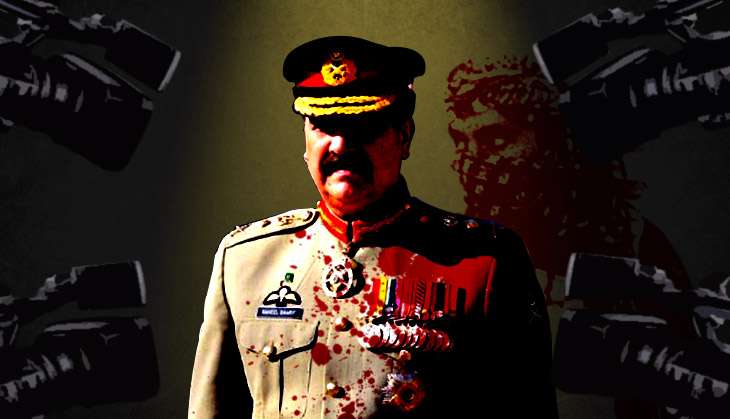 Islamabad's flat denial of any military raids across the Line of Control (LoC) in Pakistan Occupied Kashmir (PoK) is being taken to mean by some that there will be no military reaction from the other side.
The argument is that unless it publicly admits that Indian Special Forces have entered territory under its control Pakistan will not have a rationale for retaliatory action.
It is also being argued that India has successfully isolated Pakistan internationally and that the world is not with Islamabad. And that as the telephone conversation between the US National Security Advisor Susan Rice and her Indian counterpart Ajit Doval indicates, the US would not support Pakistan. After all it was after the Uri attack, that the US has asked Pakistan to stop cross-border terrorism for the first time, without situating it in the violence in Jammu and Kashmir.
Rice also expressed the hope that Pakistan would take effective action to combat UN-designated terrorist entities, including Lashkar-e-Tayyeba, Jaish-e-Mohammad and affiliates. This is what India would like to hear.
However, there is no indication that the US has either encouraged India to take direct action against terrorists in Pakistan or decided to look the other way as India tom-toms its 'surgical strikes' in PoK.
It would be a poor reading of the emerging situation to conclude that Pakistan would not give back as good as it got from India. It would be dangerous to draw such a conclusion as it amounts to closing one's eyes to ground realities.
If Indian forces have indeed crossed the LoC and destroyed some transit camps meant to facilitate cross-border movement of terrorists, then there are good reasons to believe that Pakistan will have no choice but react to these 'surgical strikes' or raids. In fact, retaliation can be expected in the next few days, if not earlier.
Indian cross-LoC strikes have struck at the heart of the most important Pakistani public belief - that their army is invincible and India dare not do anything against their country. Pakistanis genuinely believe that at heart Indians are afraid of the Pakistan army. This myth has been broken by the Indian military strikes across the LoC.
The Pakistan Army suddenly does not seem invincible to the Pakistani public. This is something that the Pakistan army cannot countenance.
Raheel Sharif's retirement
The second reason why the Pakistan army will be forced to react has to do with the self-image of its army chief, General Raheel Sharif. His tenure ends in November this year. He cannot afford to go into the sunset humiliated - as someone who could not protect Pakistan's borders. He will have to redeem himself before he retires - if he retires as scheduled.
To retain all or some of his powers beyond November - as is being speculated - he would have to be seen to be the protector-in-chief of Pakistan. General Sharif may well desire to assume executive powers through a coup in the tradition of some of his predecessors. However, to do so successfully he cannot afford to be viewed as someone who the Indian army slapped and walked away while he pretended that nothing had happened.
General Sharif will, therefore, be compelled to give a military response to India. The civilian administration of Prime Minister Nawaz Sharif is neither in a position to stop him nor can it provide an alternative honourable non-military response to India.
The third reason why the Pakistan Army would have to retaliate against the Indian military strikes is to keep up the morale of its terrorist proxies. Recruitment to these outfits will fall if the youngsters who join the JeM and the LeT, virtually as irregulars serving in the Pakistan Army, realise that the Pakistan army can neither protect them nor facilitate their jihadi activities. The jihadis may well turn against the Pakistan army for letting them down.
A related consequence of Pakistan not reacting would be that the disturbances in the Kashmir Valley might peter out in the coming days. This is not something that the Pakistani establishment would want.
Therefore, we must be prepared for a military response from Pakistan. The question then is: Will the Pakistani response come across the LoC or will it be across the international boundary.
A measured and proportionate response would be across the LoC. Since there are no terrorists camps to be destroyed on the Indian side however, it is quite likely that it would pound Indian army positions on the LoC wherever it is an advantageous position. Experts believe that the attack may be on LoC positions in Mendhar, Uri and Poonch sectors.
However a response across the International Boundary would amount to escalation. Such an escalation of conflict could lead to a full-fledged war.
What Pakistan actually chooses to do will become evident soon. Meanwhile the Narendra Modi government can congratulate itself for walking the talk on Pakistan.
ALSO READ
India's surgical strikes across LoC: 11 things you should know
LoC surgical strikes: Pakistan military calls them lies, doesn't want matter to escalate