Exclusive: Shivraj promises to send Kumbh recommendations by seers to UN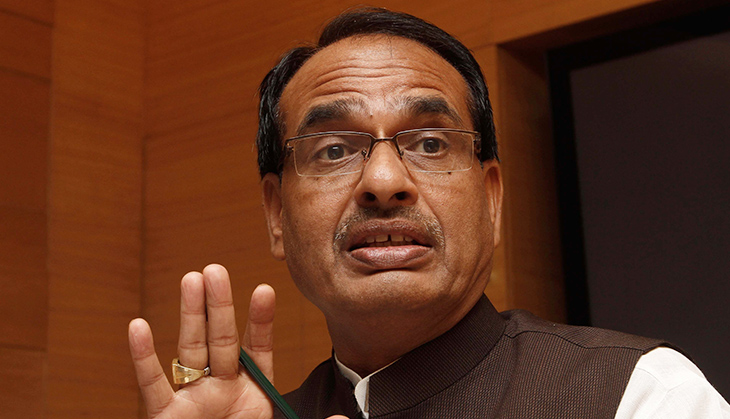 The Madhya Pradesh government is now planning to change the curriculum of schools to include moral education. Speaking exclusively to Patrika on the conclusion of the Ujjain Simhastha Kumbh, Chief Minister Shivraj Singh Chouhan stressed the need to implement recommendations by seers during the deliberations on the sidelines of the Kumbh festival. Chouhan said his government would send a 51-point document compiling the recommendations to the United Nations through the central government.
Read: 7 dead, 70 injured in 'stampede' at Ujjain Kumbh Mela
According to him, the seers discussed a variety of issues concerning humanity during the 'Vichar Kumbh' and all countries should be apprised about them.
The chief minister reiterated that the proposed 'Ministry of Happiness' is an attempt to make the lives of people more prosperous. He announced a plan to launch a plantation campaign along the banks of rivers Narmada and Shipra and a rally would be taken out to raise awareness about the drive. Apart from several saints, the CM too will participate in the yatra for a week.
Chouhan said farmers living within a one-kilometre range of Narmada would be encouraged to plant fruit-bearing trees. His government will compensate the farmers until the trees mature and start yielding fruits.
Here are his responses on some other issues:
On Digvijaya Singh's allegations of corruption in the organisation of Simhastha Kumbh:
"I pray for his happiness. It is his job to hurl accusations. I can only wish him well."
On controversial statements by Shankaracharya Swaroopanand and Narendra Giri criticising the "politicisiation" of Kumbh:
"They are revered saints. I cannot comment on any of their statements."
Also read: Sea of humanity descends on Ujjain for final Simhastha Kumbh shahi snan
On organisation of the Simhastha Kumbh:
"All the Akharas took the holy dip together for the first time in any Kumbh. Earlier, they used to bathe separately."
On the quality of Shipra's water:
"The water of Shipra was purified for Simhastha Kumbh with the help of modern technology. It was for the first time that such a technology was employed in this Kumbh. It allowed people to enjoy the holy bath."
On his involvement in the Kumbh:
"Why can't I devote time for an event watched the world over and is a matter of pride for the country? I did not ignore my other duties but gave priority to the successful management of this Kumbh."
Edited by Aditya Menon
More in Catch:
British drag artist flees India, accuses WEF organisers of threats
Hundreds of Kailash Mansarovar pilgrims stuck in Nepal
Bhopal Gas Tragedy: this petition on White House website aims to bring Union Carbide to the book
Obama makes a speech for 'moral awakening', but won't apologise in Hiroshima