Delhi horror: 20-year-old stabbed to death at liquor shop over petty issue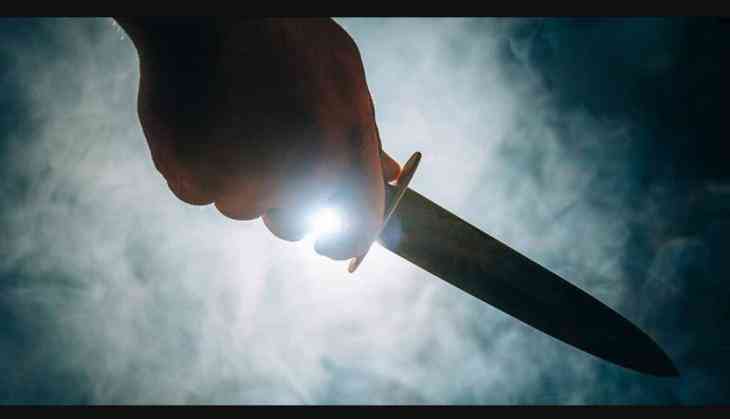 In a horrifying incident coming in from East Delhi's Samaspur Village, A 20-year-old man succumbed to his injuries after being stabbed in the chest with a sharp object at a liquor shop.
Accordin to reports, the 20-year-old victim, identified as Nikhil Sharma, sustained injuries after the fight and was rushed to the LBS Hospital, Khichripur, where he was declared dead on arrival.
As maintained by cops at Pandav Nagar police station, they received information at around 8.42 pm that the deceased victim had been admitted to the hospital.
The preliminary investigation revealed that the deceased victim and his friend had an argument with an unknown scooter rider on touching their vehicles.
The fight soon escalated and the unknown scooter riders attacked Nikhil and his friend when they were on their way back home. One of the culprits stabbed a sharp edged weapon into Nikhil's chest, fatally injuring him.
A case has been registered under appropriate sections against the perpetrators.
In another incident, three people were nabbed after police recovered the lifeless body of an LLB student, wrapped in a sack, from a drain in Delhi's Sadiq Nagar on Saturday. The 22-year-old man, identified as Yash Rastogi, was missing since 26th June.
SP Vineet Bhatnagar, who reached the spot after the body of recovered, said that three youths, named Alishan, Salim and Shavez, have been held in this case "who have confessed to having an unnatural relationship with the deceased Yash. "Yash had recovered an amount of Rs 40,000 by blackmailing through some objectionable photographs and was demanding more money, due to which these three killed him and threw his body in a drain," the SP said.
As maintained by the victim's family, Yash left the house on his scooty around 4 pm on June 26 but did not return. The family informed the police, following which the search operation began.
Police found Yash's mobile location on the basis of which the three accused were taken into police custody.
During questioning, it came to light that Yash had allegedly made a video of these boys, allegedly associated with a gay app, and was continuously blackmailing them for money, said police.
Shavez called Yash to the Lisadi Gate area where he allegedly killed him with the help of Alishan after an argument went out of control. Later, they disposed his dead body of with Salim's help in a drain.
A case has been filed under Section 364 of the IPC and strict action will be taken against the perpetrators, said police. "The exact cause of death will be clear after the post-mortem examination," the SP said.
Also Read: Delhi shocker: Man brutally attacks neighbour with rod over barking pet dog [Watch]