Congress dubs links with Cambridge Analytica 'all false'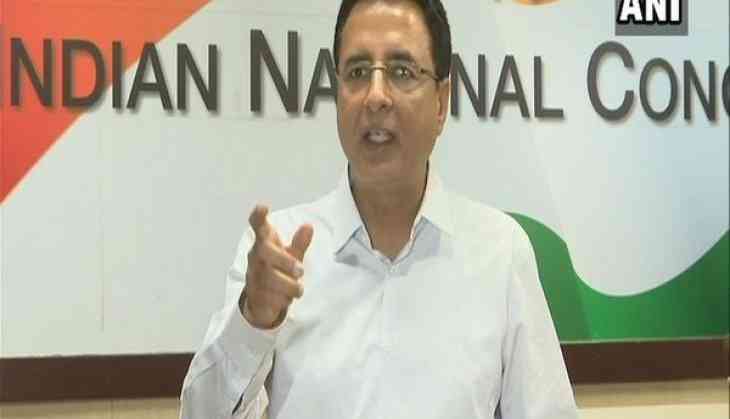 Reacting to Union Minister Ravi Shankar Prasad's demand for an apology from Rahul Gandhi over former Cambridge Analytica employee Christopher Wylie's claims of Congress-CA links, the party dubbed it to be "all false".
"It is all false. Why is India's perpetually lying Law Minister (Ravi Shankar Prasad) throwing allegations in the media? He is in power. Why doesn't he show all proof and then register an FIR? We challenge you (Bharatiya Janata Party). They fear they will be exposed if they probe," said party spokesperson Randeep Surjewala.
Prasad on Tuesday said, "Today the whistleblower Christopher Wylie has confirmed that Cambridge Analytics worked with Congress. This has exposed Rahul Gandhi who was denying all along," adding, "Congress and Rahul Gandhi must now apologise."
Wylie, earlier in the day, said the firm had worked extensively in India and had offices and staff in the country too.
According to reports, Christopher said this while deposing in front of UK lawmakers.
"I believe their (Cambridge Analytica) client was Congress. I don't remember a national project but I know regionally. India is so big that one state can be as big as Britain," Wylie was seen saying in a video of the deposition.
According to media reports, Wylie had earlier alleged that political consultancy Cambridge Analytica used data harvested from more than 50 million Facebook users to help US President Donald Trump's 2016 election campaign.
Meanwhile, Cambridge Analytica (CA) responded to the hearing of the Digital, Culture, Media and Sports Committee, saying that whistleblower Chris Wylie had "no direct knowledge of the company's work or practices since 2014."
--ANI
Also Read: Terror funding: CBI court to continue hearing case filed by NIA