Bengal government to auction off Rs 1,400 cr-worth scrap from Tata factory lying in Singur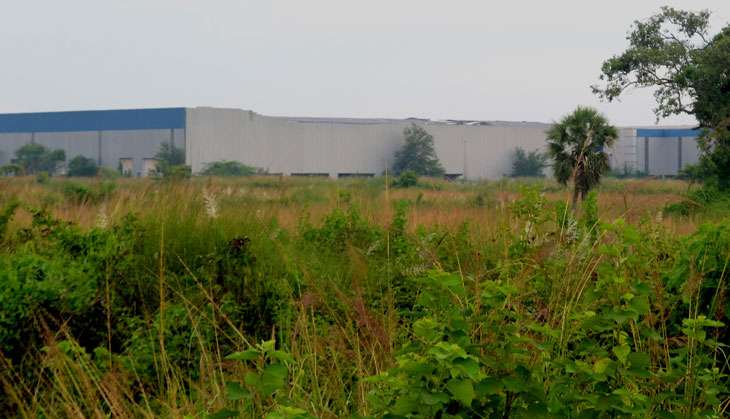 With the Tata group yet to clear the metallic scrap along with car sheds that has been lying at the Singur land at Hooghly, the Bengal government has decided to auction it off.
A few days ago the state public works department (PWD) has made an assessment of the scrap containing remains of the car sheds, both large and small, along with the other factory odds and ends lying at the site and they have estimated a projected cost of Rs 1,400 crore.
Senior officials of the state government said that almost two months have passed since the Supreme Court gave the order to return the land to the Singur farmers. Though the process of returning land has started, but the Tata group is yet to respond on what plans they have for the scrap.
Top sources in the state government said that the auction process will start from second week of November in Singur and the government has already heard from some private bodies who are eager to take the scrap.
According to sources in the state government the Tata group spent around Rs 150 crore to buy the land from West Bengal Infrastructure Development Corporation(WBIDC).
The PWD had to bring down a 1.5 lakh square feet shed, and 22 small sheds and the remains are now stacked at a yard at Joymallya village in Singur . A private security agency has been hired to guard the property.
A senior official in the state government said that as the Tata group has not given any estimate for the scrap yet, the government officials made a valuation of the scrap and based on that the auction will be conducted.
The scraps have already been recorded in a video and CCTV cameras have been installed for 24 hours vigilance at the yard.
Initially, the state government has decided to pull off the entire shed and shift all the scrap to a 12 acre-plot of WBIDC near Singur. But it was later found that the WBIDC land was not big enough to accommodate all the scrap and thus the government decided to auction it off. .
State parliamentary affairs minister Partha Chatterjee said, "As the process of returning land to the farmers have started as per the Supreme Court order, the land needs to be cleared and so the government has decided to auction the scrap."
On 31 August, the Supreme Court ordered that land acquisition at Singur was illegal and ordered the state government to return land to the farmers.
Accordingly the court had set a November-end deadline to complete the process and Chief Minister Mamata Banerjee has already said that they will comply the order by 15 November and will file a compliance report to the Supreme Court.
When contacted, Tata officials and lawyers did not want comment anything on the matter.