Abu Qasim is dead. Why was he J&K's most feared militant?
Catch Team
| Updated on: 13 February 2017, 7:11 IST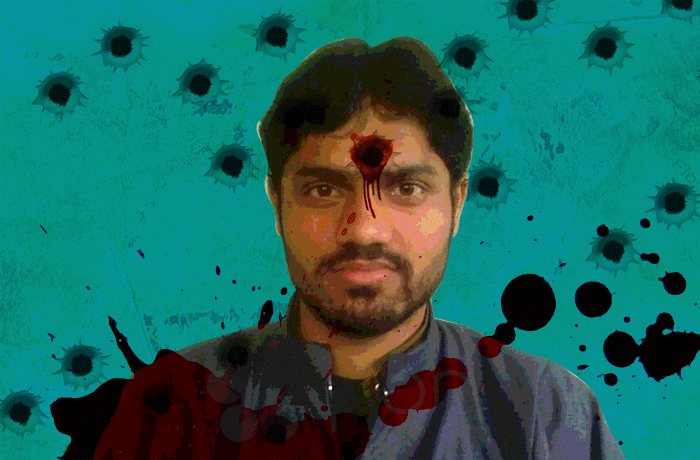 For Kashmir's most feared militant, the end came easier than many had anticipated. Abu Qasim, 28, was killed in a late night ambush at a remote village in south Kashmir.
His death ended a six-year hunt for the man who had masterminded several daring attacks on security forces and carried a Rs 20 lakh bounty on his head.
Abu Qasim, a resident of Bhawalpora in Pakistan, took over as operations chief of the Laskhar-e-Tayyaba in J&K after the killing of Rehman Bhai in 2011. He soon set himself apart as a more ruthless operator.
Abu Qasim was J&K's most-wanted militant, more than even Burhan Wani. He carried Rs 10 lakh bounty
Though he led a small band of local and foreign militants, Qasim carried out dramatic strikes on security forces, thereby creating a perception of militancy disproportionate to the strength of its ranks.
One such attack was on an army convoy at Hyderpora in Srinagar on 24 June 2013, on the eve of the then prime minister Manmohan Singh's visit. In what was the deadliest strike that year, 11 soldiers were killed and 10 wounded. The militants even captured the attack on camera, later uploading it to social media sites where it went viral. The sheer audacity of the attack, carried out in the heart of Srinagar, reportedly gave a fillip to the militant recruitment in the valley.
In August this year, Abu Qasim surprised the security establishment by having a BSF convoy ambushed near Udhampur, a Hindu-majority area that had not seen any militancy even in the 1990s. Two BSF men were slain and 11 wounded. A militant, Mohammad Noman, was also killed while another, Mohammad Naveed, was captured by local villagers.
His dealt the biggest blow to the security forces on 7 October, orchestrating the killing of Altaf Ahmad Dar. Altaf was credited with single-handedly eliminating the top brass of Hizb-ul-Mujahideen, including its operations chiefs Gazi Mishabhuddin and Muzaffar Ahmad Dar. Altaf ran into Abu Qasim's ambush when he was searching for him in north Kashmir's Bandipora district following a tip-off.
Not surprisingly, Abu Qasim was the most-wanted militant in J&K, more than even Hizbul Mujahideen's poster boy Burhan Wani, who carries Rs 10 lakh reward for his capture.
"Abu Qasim was the brain behind all major militant operations in the state," IG, Kashmir, Syed Javid Gilani told a press conference, hastily called to announce the killing. "His death is a big dent to the militancy."
It wasn't easy to get him, though. He initially operated around Srinagar but later shifted base to south Kashmir. Along the way, he spawned legends of miraculous escapes. The last time, he was said to have escaped the ambush in Drabgam village in Pulwama.
Abu Qasim was from Bhawalpora, Pakistan. He took over as LeT operations chief in J&K in 2011
His luck ran out on 28 October. Following a tip-off, around 200 Rashtriya Rifles soldiers and policemen cordoned off Khandipora in Kulgam district in the afternoon, trapping him inside. "This was done to reduce the chances of his escape to zero," said a police officer.
But it was only around 2.15 in the night that the security personnel closed in on him and shot him dead.
In the morning, thousands of people turned up for Abu Qasim's funeral in Kulgam town.
In Khandipora, villagers clashed with the police, throwing rocks and erecting roadblocks. The police fired in the air but that didn't deter them. The protests were still going on when this report was filed.