95% of MP's drought-affected farmers are angry with their govt. Here's why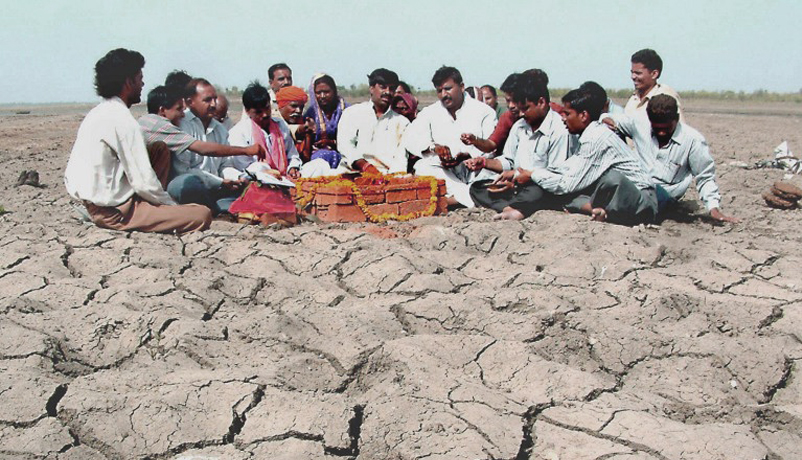 In the past decade or so, Madhya Pradesh has been India's most remarkable success story in agriculture.
It is now the largest supplier of wheat after Punjab, increasing its annual procurement from barely 3 lakh tonnes in mid-2000s to over 75 lakh tonnes now. It's also the country's top soya bean producer.
The first was largely the result of the state's policy to pay wheat farmers more than the MSP, while the other was helped by a global boom in the demand for soya bean.
Read: 'Jai Kisan'! The economics behind Chhattisgarh farmer suicides
Now though, a second successive drought year is threatening to wipe away these gains. The figures of potential loss are quite staggering.
What is the situation?
The state has declared 35 of its 51 districts as drought-affected. The state, according to the Met, recorded an average rain deficit of 12% this year. The eastern part was the worst affected, receiving only 29% of the normal rainfall.
Eastern MP received only 29% of the normal rain. Katni got 43 cm rainfall as against the usual 97 cm
Katni received only 43 cm rainfall, 56% less than the average of 97 cm. The situation is similarly grim in Bhopal, Sehore, Panna, Rewa, Raisen, Shajapur, Tikamgarh, Anuppur, Satna and Narsinghpur.

According to the state government, the drought has affected 4.8 million farmers in over 33 thousand villages in 228 tehsils.

Crops standing on 4.4 million hectares of farmland have been damaged. The soya bean yield is likely to be only 3.8 million tonnes as against the projected 7.7 million tonnes.

Similarly, Urad dal production is expected to be around 340,000 tonnes compared to the target of 480,000 million tonnes. Pulses such as Moong too have taken a hit.
As per data recently submitted to the central government, the state has lost 5.7 million tonnes of kharif crops, a quarter of its 2015 target of 19 million tonnes.

The estimated loss to crops is Rs 13,846 crores.

Also, experts say, the yellow mosaic virus and the whitefly are thriving in these arid conditions, and wreaking havoc on whatever is left of the crops.
How has this affected farmers?
Farmers have naturally borne the burnt of the drought. As per data made available by the government, at least 1,108 farmers committed suicide in the state in 2014.

This comes down to a shocking 4 deaths every day.

The number is only likely to increase this year, if media accounts are anything to go by. Hardly a day passes without the local media reporting a farmer's suicide.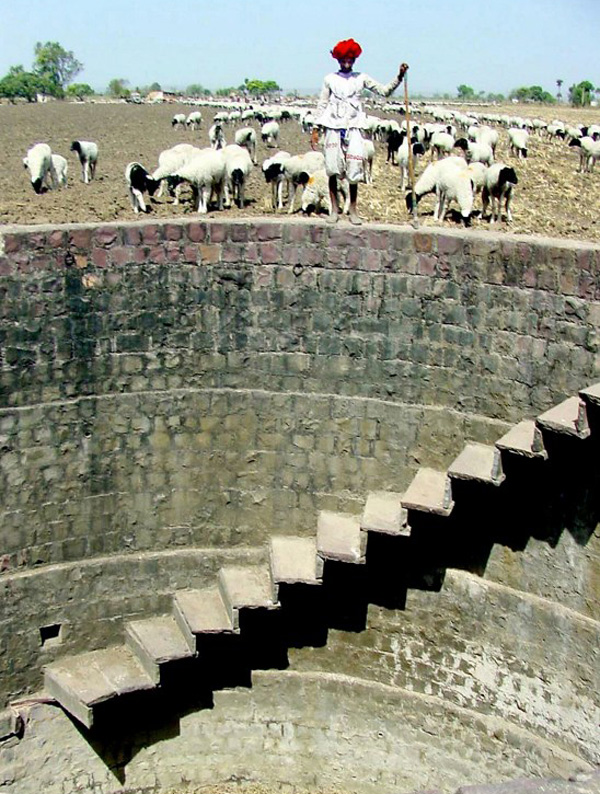 In October, eight farmers killed themselves in Sagar district alone, while at least 15 others attempted to do so.
According to the Bharatiya Kisan Sangh, a farmers' organisation linked to the RSS, 2,230 farmers committed suicide in the state between April 1 and October 22.

"We have collected details of each and every farmer who has committed suicide across 51 districts," the BKS state president Shiv Kumar Sharma told The Times of India. "Had the chief minister only assured the farmers that the government would give them relief, many farmers would not have died."
What is the state's response?
Facing fire for its handling of the situation, the BJP regime has announced several "relief measures".

On 5 November, it convened a day-long special session of the Assembly to clear a supplementary relief package of Rs 8,407 crore for the drought-hit farmers.
Chief Minister Shivraj Singh Chouhan has announced Rs 3,000 crore for compensating soyabean farmers, Rs 3,000 crore for crop insurance and Rs 1,000 crore for payment of interest on farmers' loans.

Rs 1,550 crore has already been disbursed to farmers in drought-affected areas.

The state has ordered banks to stop recovery of loans from drought-hit farmers.

Farmers who have suffered over 50% crop loss won't be asked to pay electricity fees.

Loan repayment period has been raised to three years for farmers with over 50% crop loss. Others will be given two years to repay their short-term loans.

Budgets of all state departments will be slashed by 15% to pay for drought relief.

Chouhan has instructed 162 senior bureaucrats to spend a few nights in villages and learn about the farmers' issues. He himself did a whirlwind tour of the state to assess the situation last month.

Jayant Malaiya and Gouri Shankar Bisen, finance and agriculture ministers, respectively, met Arun Jaitley last month and demanded a relief package of Rs 3,000 crore.
All the central government has done so far is send a team of officials to some of the affected areas. There is no sign of the relief package yet.
Senior Congress leader Jyotiraditya Scindia has accused the state government of "failing to make serious efforts to provide relief to the farmers".
The allegation is not without basis.
According to a report by a team of senior bureaucrats that toured the affected areas, "95% farmers are dissatisfied with the state's help, 80% complained about power shortage and 70% about irrigation facilities, while 15% said lack of road connectivity was their main problem".
Rubbing salt into farmers' wounds
If this wasn't enough, the state has sparked a controversy by announcing that relief won't be given to farmers with a taxpayer in the family.

The collector of Rajgarh went a step further and decreed that farmers who own TV sets won't be liable for the compensation. It was left to Revenue Minister Rampal Singh to overrule him.

Many ministers have been even more callous. Bisen, the agriculture minister, recently said "70% people live in villages in Madhya Pradesh and most of them are farmers. There could be other reasons for suicides too".
A few years ago, in 2011, he had attributed farmers suicides to "sins of the previous birth".

Kailash Vijayvargiya said in April, "Nobody is committing suicide because of crop damage. Farmers are committing suicide because of personal problems."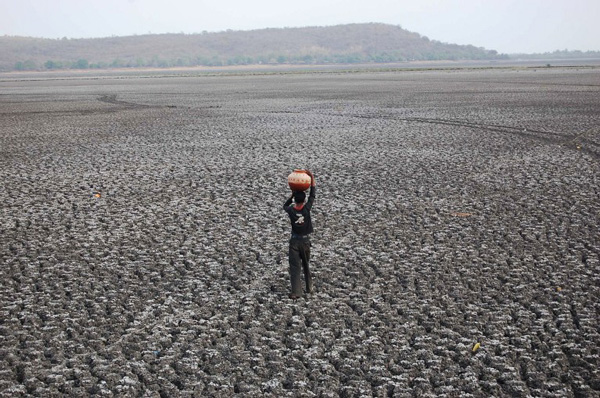 Irrigation Minister Kusum Mehdele was sent to Panna to meet distressed farmers. She made headlines instead for being caught on camera kicking a 14-year-old boy.

On another occasion, Mehdele told reporters, "If someone's young son dies, he or she doesn't commit suicide. Then why end your life during drought? It is not a bigger tragedy than the death of a son."
More misery to come?
Inadequate rainfall means the soil isn't moist enough for rabi crops.

Also, temperatures in most drought-hit areas are still 3-4 degrees above normal, which bodes ill for seed cultivation.

Many farmers who have lost their kharif crops may find it difficult to arrange money to buy seeds or fertilisers for the rabi season.
The state has already lowered its rabi production targets. That is an ominous sign indeed.
Also read: India's water bank is bankrupt. Govt makes a good move to save it