23-year-old married woman records last message before jumping into river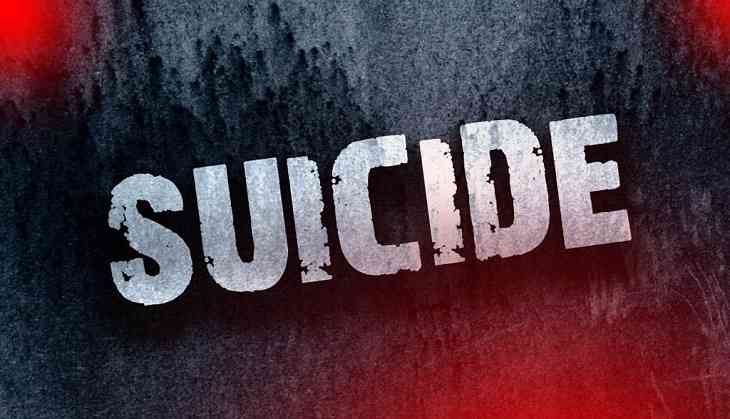 A video of a married woman is doing the round on social media which she recorded just before committing suicide. The woman recorded a last message for the world and revealed why she is ending her life.
The woman in the viral video, identified as, Ayesha Banu Makrani (23), a resident of Almina Park in Vatva of Ahmedabad.
According to indianexpress.com, Ayesha had married Aarif Khan Gafurji from Jalore in Rajasthan in July 2018 and was recently estranged from him and was staying with her parents in Ahmedabad since March last year.
She said in the video that she is not doing anything out of pressure and she is glad that she will be meeting Allah. After recording the video, the woman sent the video to her family and ended her life by jumping into the Sabarmati river in Gujarat's Ahmedabad.
As soon as her family received the video, they informed the police. However, she had already drowned in the river before reached the spot. Fire brigade officials and a rescue team rushed to the spot and retrieved Ayesha's body from the river.
Here's what Ayesha said in a video:
Before committing suicide, Ayesha said in Hindi: "Hello, Aslam Alekum. My name is Ayesha Arif Khan and what I am going to do now, I am going to do it as per my own will." She also said that there was no pressure on her to take this drastic step. "Now what can I say? Just understand that the life given by Allah (God) was only this long and I found this short life very peaceful. And dad, how long will you fight? Withdraw the case" Ayesha further said.
She continued: "Don't want to do it anymore. Ayesha is not made for battles. I love Arif so why will we bother him? If he wants freedom, then he should be free. Anyway, my life is ending here. I am happy that I will meet Allah."
Also Read: UP Shocker: Woman kills husband with the help of her lover
Ayesha also said that "I will ask him where did I make a mistake? What is the fault with me? My parents are very good, my friends are very good, but something was lacking, maybe in me, maybe in my luck. I'm happy. I won't pass on peacefully. I pray to Allah to not show me the faces of humans ever again."
With a smile on her face, Ayesha said that she has learned one thing that one should not do one-sided love, it should be two-sided. She further said that some love stories remain incomplete even after Nikah (marriage).
At the end of the video, she showed the Sabarmati river and said, "Yeh pyari si nadi…pray karte hai ki yeh mujhe apne aap main sama le." She also requested people not to create any scene after her death. She further said that "I am like the winds, I just want to flow. And just want to keep flowing. Not going to stop for anyone. I am happy today that I got the answers I wanted and whatever truth I wanted to convey to whoever I wanted, I have done that. And that is enough. Thank you. Do remember me in your prayers, who knows if I'll find Jannat (heaven) or not. Anyway, Alvida (goodbye)."
However, after the video went viral, the police lodged a case under IPC section 306 for abetment to suicide against Aarif at Sabarmati Riverfront West police station.
Also Read: UP: Woman kills self in front of her boyfriend's house; know shocking reason