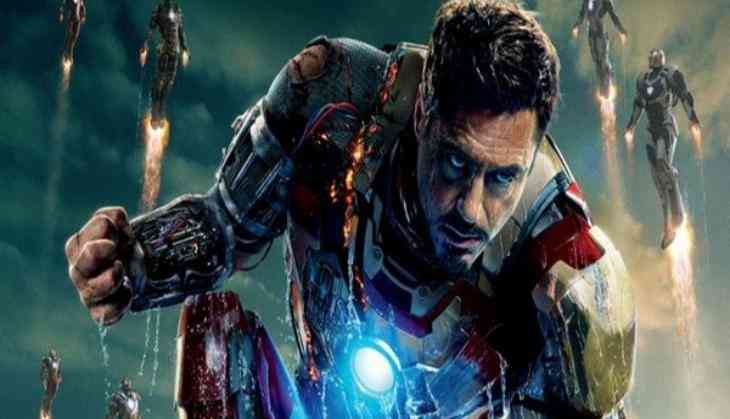 Tony Stark to get engaged to Pepper Potts in 'Avengers 4'
The character of Iron Man aka Tony Stark, essayed by actor Robert Downey Jr in "The Avengers" franchise, might be engaged to his secretary girlfriend Pepper Potts (essayed by Gwyneth Paltrow) in "Avengers 4".
In the film "Spider-Man: Homecoming", Tony Stark was about to propose to her in front of reporters at the end of the film. Her answer was not revealed in the film, but she might have said yes since recent on-set photograph showed Paltrow, wearing a large ring on her finger, reported people.com.
The actress was dressed in white high-waisted pants and a black tank top as she was rehearsing her line with Downey Jr. They were joined by actor Mark Ruffalo, who is reprising his role as Hulk.
In real life, Paltrow is dating TV producer Brad Falchuk. They were romantically linked after she parted ways with husband Chris Martin. They sparked engagement rumours earlier this year.
Gwyneth Paltrow made her debut as Pepper Potts in the first "Iron Man" movie in 2008.
She reprised her role in the next two sequels and was back for the "Spider-Man" reboot. When Tony Stark revealed his proposal plan, his assistant, played by Jon Favreau, joked that he had been carrying around the ring since 2008.
Favreau is expected to return to the fourth "Avengers" film after Downey Jr. Brie Larson is rumoured to join the cast as Captain Marvel, Tom Holland as Spider-Man and Benedict Cumberbatch as Doctor Strange.
Directed by Joe and Anthony Russo, the film is scheduled to arrive in theatres worldwide in 2019.
-IANS