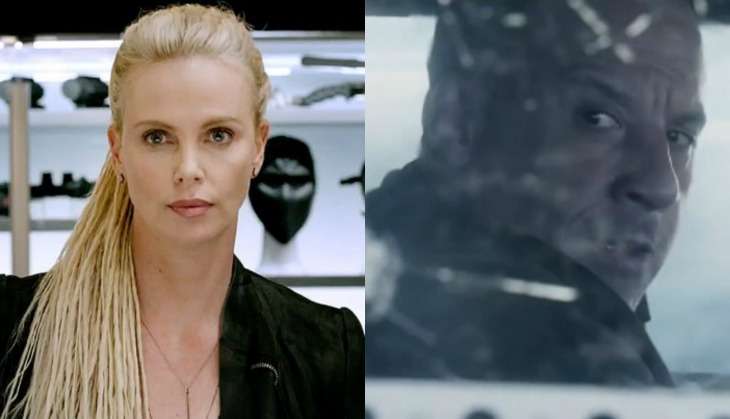 You'd think that after seven reprises, the Fast and Furious series would take things slow. Or just stop altogether. But cashing in on fan hysteria and general bad taste never hurt a producer yet, so what we have on our hands now is The Fate of the Furious.
Fan hoopla will have you believe that the eighth installment is all about Vin Diesel. But please know that every single F&F film has been about Dominic Toretto (Vin Diesel), accept in this one he seems to throwing a hissy fit that no one saw coming.
Amid a special premiere event with the cast at New York City's Time Square that was streamed on Facebook Live, Universal released the official trailer for The Fate of the Furious. In the three-minute long trailer, we spot Cipher (Charlize Theron) trying to manipulate Toretto to go up against his family.
"You know what I like about you, Dom?" Cipher asks. "You're an ingenuine outlaw. But your family is about to go up against the only thing that it can't handle - you!"
Also in the trailer, Dwayne Johnson and Jason Statham (YAS!).
The first in the franchise without late co-star Paul Walker, the movie also stars returning actors Michelle Rodriguez, Jordana Brewster, Tyrese Gibson, Ludacris, as well as newcomers like Scott Eastwood, Theron and Helen Mirren.
Helmed by F Gary Gray, The Fate of the Furious is set to release on 14 April, 2017.
--
With inputs from ANI