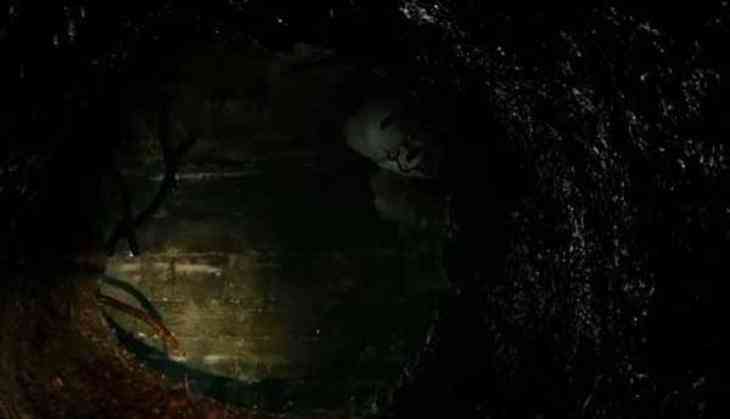 'The Clown' Pennywise all set to scare you up in new 'IT' trailer
Stephen King fans, rejoice! The new trailer of upcoming horror movie 'IT' has dropped and there is plenty for Stephen King fanatics to dig into.
The makers unveiled the second trailer for the movie on Thursday.
The trailer follows a teaser that introduced us to this version of Pennywise the Clown ( Bill Skarsgard).
The fans get introduced to the kids of the town, who are slowly realising there's something rotten hiding underneath their little town.
One of the kids says, "When you're alone a kid, the monsters see you as weaker. You don't even know they're getting closer until it's too late."
The next scenes show George Denbrough (Jackson Robert Scott), a little boy who's been playing with his paper boat, meeting someone - or something - in the storm drains.
The trailer ends with a terrifying scene in a chapel filled with clowns and Pennywise scaring one of the kids.
For the first time, we hear Pennywise the Clown speak in the trailer.
The trailer carries on with the horror quotient that was present in the first trailer. It also shows the creepy clown in his menacing avatar.
It should be noted that the first trailer for Stephen King's 'It' managed to break records, being streamed 197 million times globally in just 24 hours and beating previous record holder 'Fast & Furious 8'.
Helmed by Andres Muschietti, the film stars Bill Skasgard as Alfred Pennywise.
The kids are played by Jaeden Lieberher, Finn Wolfhard, Jack Dylan Grazer, Wyatt Oleff, Chosen Jacobs and Jeremy Ray Taylor.
The flick is slated to release on September 8.
-ANI