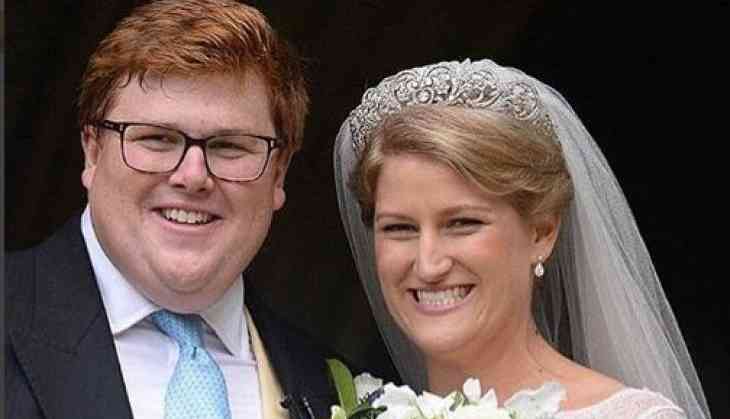 Meghan Markle and Prince Harry attended a very special family wedding. They traveled to Lincolnshire in England for the wedding of Prince Harry's cousin, Celia McCorquodale, as she married George Woodhouse.

As Princess Diana's niece, it's only fitting that McCorquodale wore the very same tiara that Diana wore when she married Prince Charles in 1981.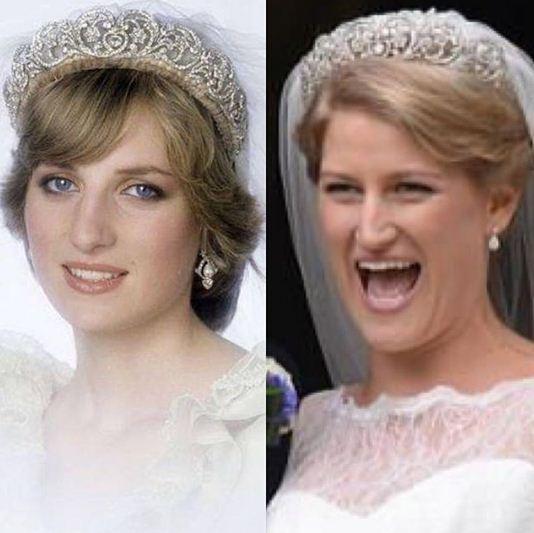 The Spencer Tiara is a family heirloom that was worn by Princess Diana and each of her sisters on their respective wedding days. According to the Daily Mail, "The headpiece, which was made by Garrads, has an elaborate design of stylized flowers decorated with diamonds in silver settings. Said to date back to the 18th century, it was given to Diana's grandmother, Cynthia, Viscountess Althorp, by a distant relative called Lady Sarah Spencer as a wedding gift in 1919."
Also Read: Lady Kitty Spencer wore an elegant floral dress to the wedding of Prince Harry's cousin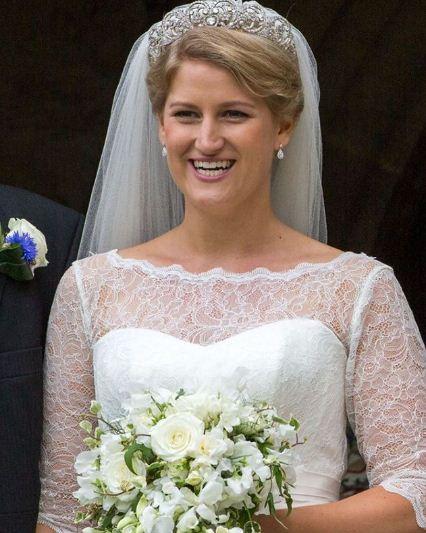 You can see more photos of the bride wearing Princess Diana's wedding tiara over at the Daily Mail.

Meghan Markle and Prince Harry looked elegant attending the family wedding, alongside guests including Dolce & Gabbana model, Lady Kitty Spencer.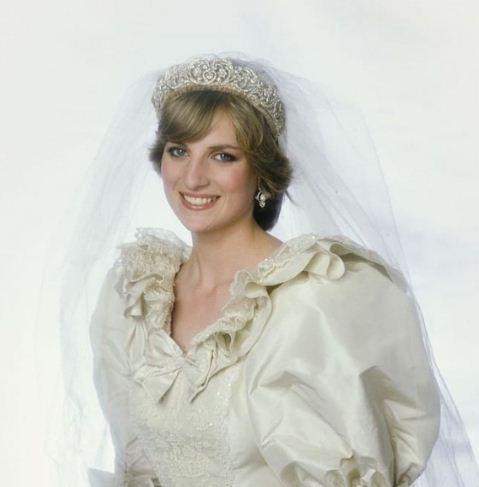 Wearing a stunning floral wrap dress by Oscar de la Renta, the Duchess of Sussex looked flawless, and ready for the warm summer months. Although the gown looked slightly baggy on the Duchess, she accessorized the look with a simple pair of white heels, and a white fascinator.
Also Read: Meghan Markle wore a flawless floral Oscar de la Renta wrap dress to Princess Diana's niece's wedding