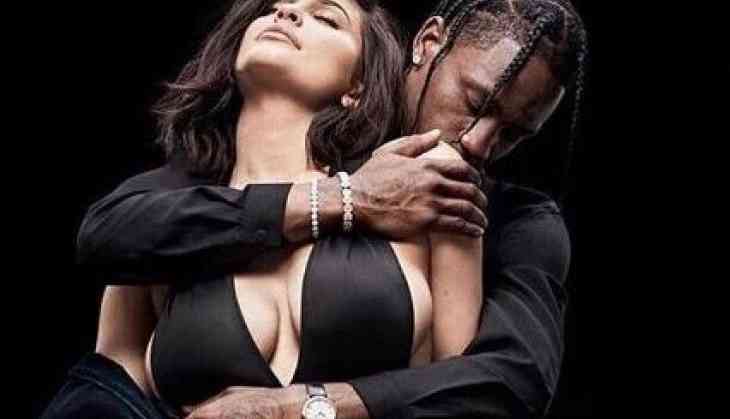 Kylie Jenner and boyfriend Travis Scott are featured on this month's cover of GQ magazine. Travis sports his dreadlocks with a sharp black striped suit, while Kylie wore a sensual black dress.

The magazine also released a behind-the-scenes video which highlights the chemistry between Kylie and Travis.

In the video, multiple looks of the couple for the magazine are featured. The two have been together for a year but this is their first official photoshoot together. They are parents to a baby girl Stormi.
Also Read: America's makeup mogul Kylie Jenner trolled by Dictionary.com on Twitter after Forbes calls her a 'self-made' woman
A behind-the-scenes look at Kylie and Travis's GQ cover shoot—their first as a couple https://t.co/vWLD1hNHfE pic.twitter.com/FpbU7p69C7

— GQ Magazine (@GQMagazine) July 17, 2018
Recalling one of the times she had seen Travis perform, Kylie said, "A few years ago, at a nightclub, I saw Travis swing from a chandelier while performing. One of the gold baroque leaves he held on to for dear life cut his hand, and he was beginning to bleed pretty badly. He paused for a second. Smiled. Then pressed his bloody palm against the ceiling, leaving a red handprint, and kept rapping. That energy, that commitment—that's why there's an entire generation of young tattooed daredevil rappers coming up behind him who look to Travis as the source, and who've taken his lead."
Presenting GQ's newest cover stars: @KylieJenner and @trvisXX https://t.co/vWLD1hNHfE pic.twitter.com/92FOBicDBZ

— GQ Magazine (@GQMagazine) July 17, 2018
Travis also spoke about his daughter's birth when asked about the last time he cried. He said, "When my daughter was born. As soon as I heard her crying."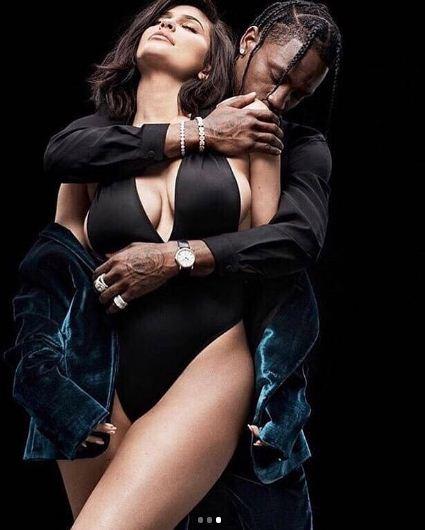 He was then asked if he was present in the room and he said, " Hell yeah! It was crazy. I was there through the hell...the epidural and sh**. Crazy."
Also Read: Kim Kardashian defends Kylie Jenner's amid controversy over her Forbes cover 'She Is Self-Made'