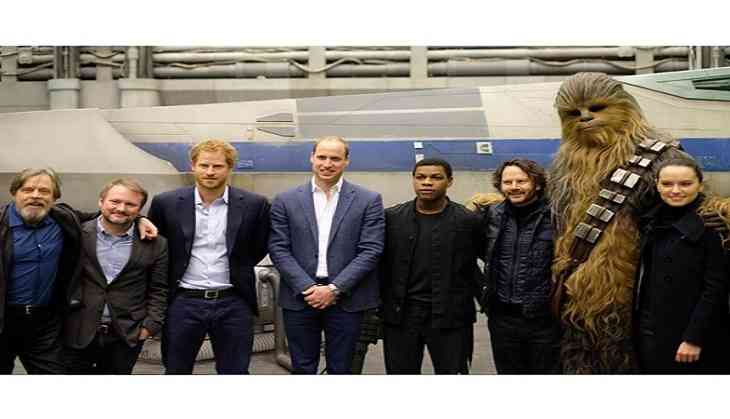 Looks like we are going to get some 'royal' touch in the epic sci-fi franchise 'Star Wars'.
In an interview with The Hollywood Reporter, 'Star Wars' actor Boyega said that sharing a scene with two Royals "wrapped in Stormtroopers costumes" was a "strange contrast of a weird family"
He also noted that it wasn't so much an intimidating experience to work with the Royals, but one he found "fun", adding, "It was a great experience."
According to the sources, they will be in an elevator guarding the popular character, although their faces will of course be obscured by those iconic helmets.
Besides the royals, Hollywood actor Tom Hardy is also playing a cameo in the movie.
This is not the first time that a famous actor or personality is making an appearance in the sci-fi franchise; Daniel Craig had a cameo as a stormtrooper in 2015's 'The Force Awakens' and featured in a scene with Daisy Ridley's Rey.
The plot of 'The Last Jedi' has been largely kept under wraps, though we do now know following confirmation from Mark Hamill that his character Luke Skywalker won't be turning to the "Dark Side".
The eighth installment, 'The Last Jedi', in the epic sci-fi franchise 'Star Wars' will hit theatres on December 15.
Helmed by Rian Johnson, the film stars Daisy Ridley, John Boyega, Mark Hamill, Oscar Isaac, Late Carrie Fisher, and Adam Driver in pivotal roles.
-ANI