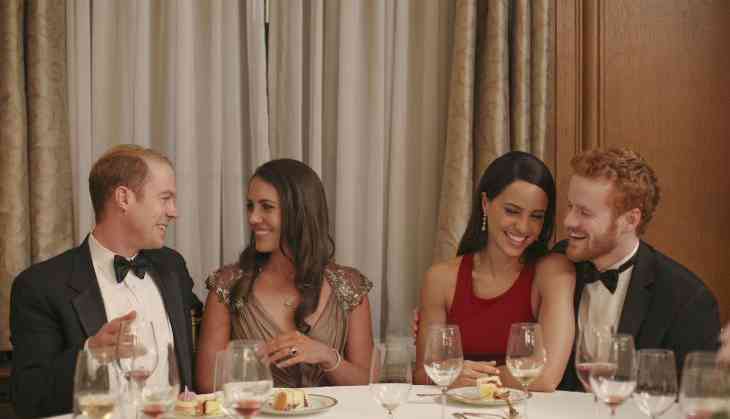 The royal couple Meghan Markle and Prince Harry will marry on may 19, 2018. As soon as the couple announced the royal wedding date, Lifetime Movies, an American satellite televison revealed the trailer for the film.

Accoring to a report by Deadline, Lifetime movies is working on Harry and Meghan biopic titled Harry & Meghan: The Royal Love Story.

The movie will represent royal couple's journey. The synopsis of the movie says, "chronicle the courtship and love story between a beloved prince and his new fiancée." The movie will also show the timeline of the couple's royal love story.
Also Read: Special wedding perfume for Prince Harry and Meghan Markle's royal wedding
Watch the trailer below!
The characters for the movie are still underway for the role of Harry and Megan. The release date is not confirmed but there are chances that the movie will release during their wedding period.
his morning, Lifetime movies released the second teaser trailer for the film on Harry and Megan.
I'm happy for Prince Harry and Meghan Markle but I'm even happier about the terrible Lifetime made-for-TV movie we'll get about their courtship because William & Kate is one of my favorite trash movies of all time. pic.twitter.com/ssxuvMhfrF

— Sheridan Watson (@IamSheridanW) November 27, 2017
In 2011, the Lifetime Movies also made a film on Kate Middleton and Prince William's relationship, which was released 11 days after their wedding.
Also Read: Toronto barbers' dream more elusive than becoming a doctor