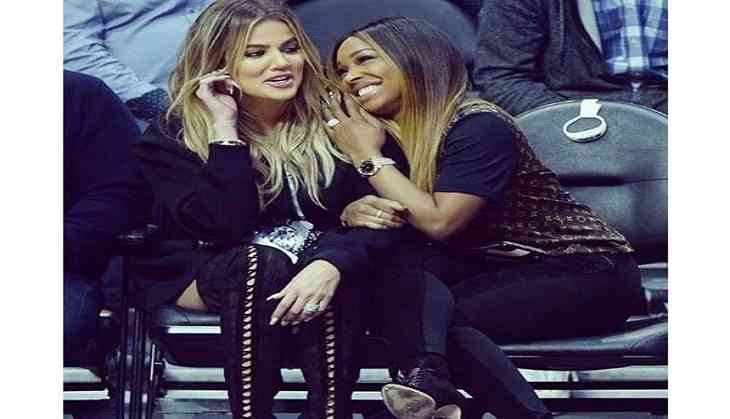 Looks like, Khloe Kardashian's beau Tristan Thompson was able to pass the best friend test and gain Malika Haqq's seal of approval.
During an interview with E! Online at the ' Famously Single' season 2 promotion, Haqq gushed over her BFF's romance with the 6'10" NBA player.
The 34-year-old reality noted, "I am so happy for Khloe and Tristan. They're a match. They're great friends. Their relationship is incredibly effortless. It's what you want to be. The sky's the limit to me when it comes to their relationship. They can do anything as long as they stay exactly the way they are right now."
Admitting that she's noticed a big difference in the former 'Kocktails with Khloe' star's current relationship, Haqq added, "Tristan's a very grounded, sound human being that comes from a great family."
"I love his mother, by the way! Sometimes you recognize other people come from similar backgrounds that might work a little more closely to the way you were raised or the way you do things. Morals and boundaries and all those things are really important and I think that they have a lot of the same morals and goals in life. I think that's why their relationship is successful," she continued.
Talking about whether or not she sees marriage in her bestie's future sometime soon, Haqq said, "I won't say what they won't do. I believe that they can do anything, the two of them. I really do."
-ANI