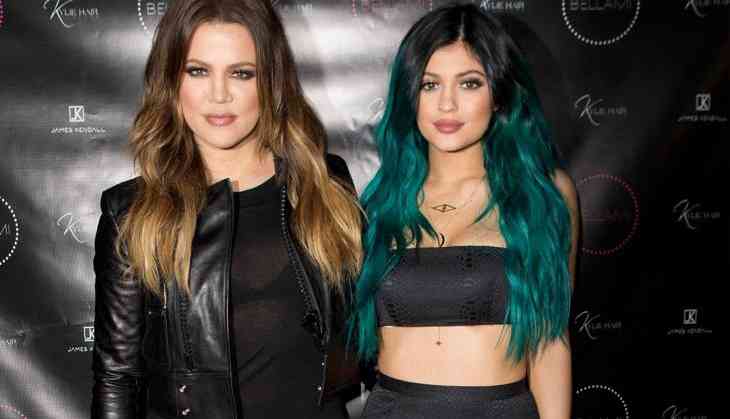 New mom Khloe Kardashian gave birth to True Thompson on April 12 and recently she shared a picture of her toned tummy on her Instagram Story.

The Keeping Up With the Kardashians star is living in Cleveland alongside her boyfriend, Cavaliers player Tristan Thompson. Everyday she does intense workouts, even though it's caused her to feel incredibly sore.

She captioned the Instagram story as "much more difficult than I think you'd expect it to be," she added that it also felt "really good."

Khloe's younger sister Kylie, cosmetic tycoon also spent her Sunday by sharing a photo of her bare stomach on Instagram.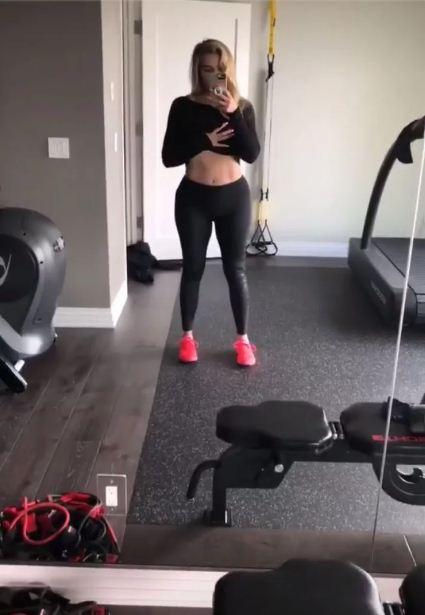 She wore a black spaghetti strap top and a form-fitting pair of jeans, Jenner, who welcomed her first daughter Stormi on Feb. 1, showed off her fit figure.

A source told PEOPLE that since giving birth, Kylie has been "super determined to get back to her pre-pregnancy body."

"Kylie wants to be a really hot young mom and is making sure that happens," the insider continued.

Kylie reviously shared that she still has some post-baby weight to lose after giving birth to Stormi. "I need to lose 20 lbs. but this just looks too good!" she said in a Snapchat video in April.
Also Read: Duchess of Cambridge's sister Pippa Middleton flaunts her tiny baby bump with husband James Matthews at French Open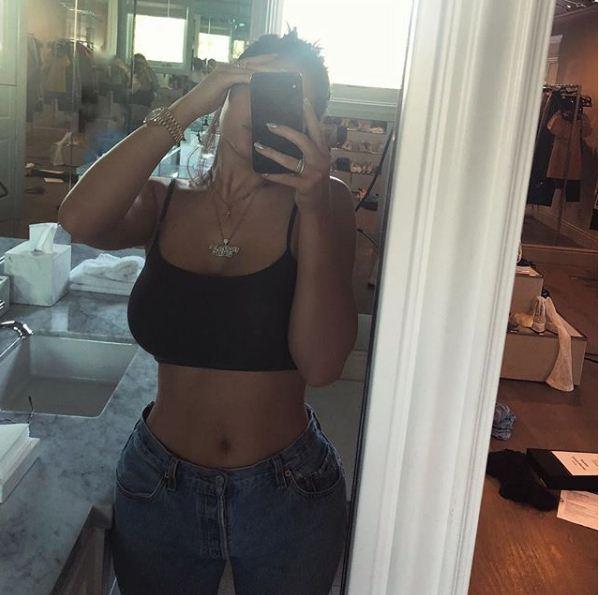 Jenner revealed that she gained a total of 40 lbs. during pregnancy in a now-deleted tweet during a Q&A session with fans and followers.

"What I'm annoyed about is that I've read a couple of times on Twitter that, you know, they feel that I'm focusing too much on my body, but the truth is, I've worked out five or six days a week before I got pregnant and that's my sanctuary and something I love to do," Kardashian said.

"Just because I have a baby doesn't mean I have to stop doing the things that I love, and I love working out and getting my mind right," she added.
Also Read: Bella Hadid shares picture in Dior bikini and Nikes as she boards a boat for appearance at Monaco Grand Prix