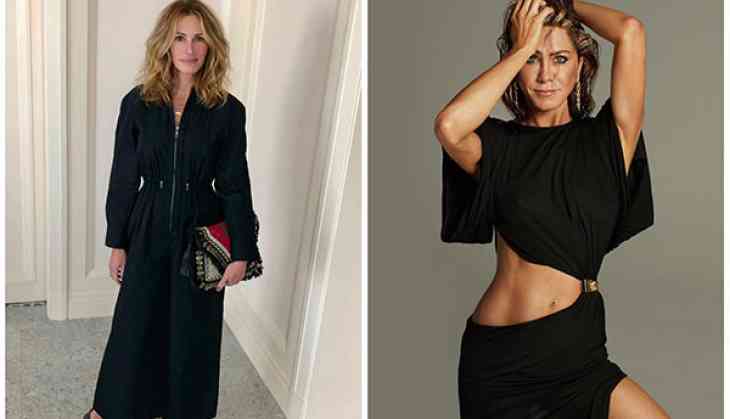 Julia Roberts, Jenifer Aniston
Amazon Studios has won an auction to stream the Julia Roberts and Jennifer Aniston comedy movie, reported Deadline.
The untitled body swap comedy will be directed by Max Barbakow, who pitched the comedy last week. He will also write and produce the upcoming film along with LuckyChap Entertainment, the production label of Margot Robbie, Tom Ackerley and Josey McNamara. Roberts and her Red Om Films banner, Aniston's Echo Films are the co-producers of the film.
Barbakow is best known for directing the 2020 film 'Palm Springs' said that he hit upon the idea after the surprise box office success of 'Ticket to Paradise', which re-teamed Roberts with George Clooney.
'Ticket to Paradise' flew to a better-than-expected $169 million-plus at the global box office last year according to the Hollywood Reporter. In the movie a divorced couple teams up and travels to Bali to stop their daughter from making the same mistake they think they made 25 years ago.
CAA handled the auction for the upcoming film and it is evident that star packages that can be fast-tracked and slotted into release schedules is the best way to get top dollar, Deadline reported.
Roberts is repped by CAA and Hirsch Wallerstein; Aniston by CAA, Lighthouse Management, and Hansen Jacobson; Barbakow by CAA, Range Media Partners, and Jim Gilio and Jonathan Sauer at Sloan, Offer; and LuckyChap by CAA, Entertainment 360, and attorney Jeff Bernstein.