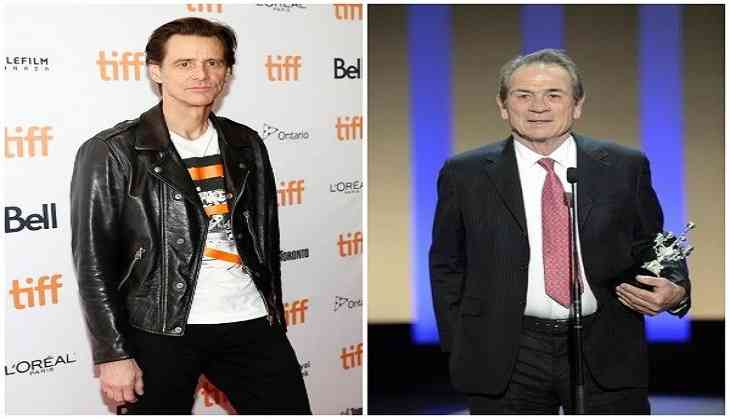 In 'Batman Forever,' actor Jim Carrey spent most of his screen time bringing a storm in the movie, but it seems there was a real storm brewing between him and Tommy Lee Jones behind the scenes.
The two-time Golden Globe winner, Carrey, revealed that Lee Jones hated him because he was the bigger star when they filmed 'Batman Forever,' according to The Hollywood Reporter.
The 55-year-old actor, in an interview said, "I was the star and that was the problem. He's a phenomenal actor, though. I still love him."
He said he discovered the depths of his co-star's loathing for him when he paid him a surprise visit at an eatery.
"'I was at a restaurant, and the maitre d' said, "Oh, I hear you're working with Tommy Lee Jones. He's over in the corner having dinner. I went over and I said, 'Hey Tommy, how are you doing?' and the blood just drained from his face," Carrey said. "And he got up shaking, he must have been in mid kill me fantasy or something like that. And he went to hug me and he said, 'I hate you. I really don't like you.' And I said, 'What's the problem?' and pulled up a chair, which probably wasn't smart. And he said, 'I cannot sanction your buffoonery," noted Carrey.
The Canadian comedian also suggested Tommy 'might have been uncomfortable' in the role of 'Two face' as it is "not really his style of stuff."
This isn't the first time Carrey has recalled the Jones anecdote.
In an interview with Howard Stern in 2014, Carrey recalled the same story saying how much he respected Jones as a performer and still did at the time.
-ANI