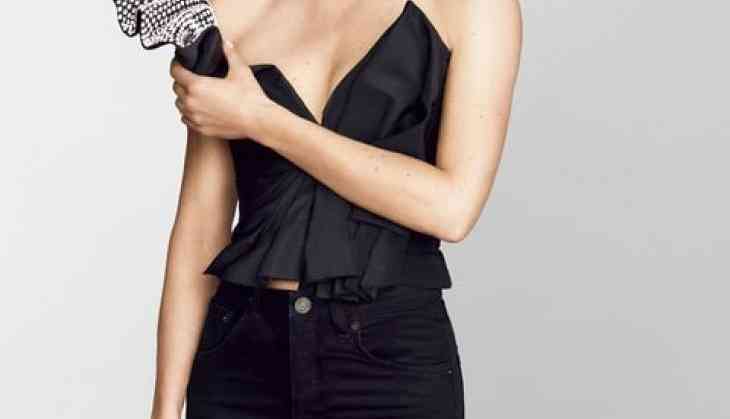 Jessica Biel just created history in 'The Ellen DeGeneres Show' by making the most "epic" grand entrances of all time.
The actress made an awe-inspiring entrance to the show by recreating the famous 'Dirty Dancing' lift in the most graceful and flawless manner.
Biel started her way as she came out dancing from the studio audience and had playful moment with "twitch", who grabbed hold of her by the waist and swung her in the air while the medley '(I've Had) The Time of My Life' played.'
The host Ellen also dubbed her performance as "the best entrance we've ever had" in talk show.
The 'Sinner' star revealed her attempts to do the famous lift with husband Justin Timberlake "all the time" - in and out of the pool!
"Yes, I make him do stuff like that all the time and his back goes out. It's a disaster," she joked.
The 35-year-old actress took to 'Instagram' after the show and posted two embedded photos from the day.
She captioned the snap, "Can I do the Dirty Dancing lift? Yes. Can I go to the bathroom without almost losing a shoe? Nope. ??to @theellenshow & ????to @sir_twitch_alot!"
Biel, the mother of one, poked fun of the situation with a picture of her graceful moment in the show and another picture of less-graceful moment in the bathroom after the show.
Biel and Timberlake had been married since 2012 and have a two-year-old son, Silas.
-ANI