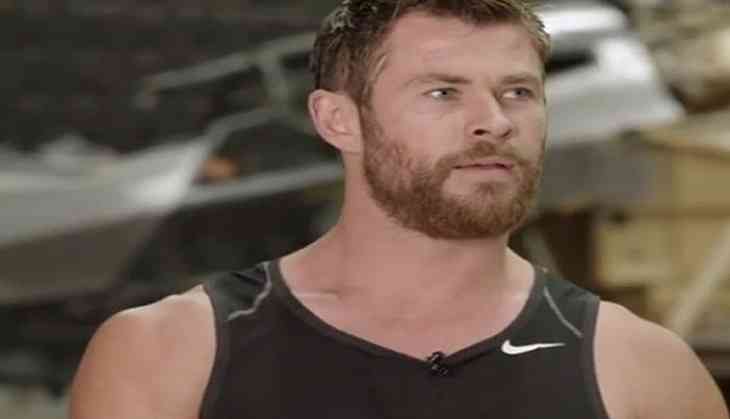 It seems like Chris Hemsworth still has not forgotten about being left out in ' Captain America: Civil War'.
The 33-year-old actor posted a video on Instagram, where he stumbles upon Anthony and Joe Russo, directors of upcoming ' Avengers: Infinity War' using action figures to stage an action sequence featuring a bunch of The Avengers.
But, the 'Thor' fame is quite upset that 'Thor's figure is nowhere to be seen.
He asks, "Interestingly, there is no Thor toy here, is that on purpose?" when an unidentified crew member states that the Russo Brothers are staging this, so he'd have to ask them.
The actor responds by saying he's "heard that before, Civil War, no Thor" referencing how he wasn't asked to star in that movie, hinting that he's rather upset about it.
The only figures allowed to escape the wrath of the hammer-swinging Asgardian are The Winter Soldier, The Falcon and Hulk because Hemsworth likes them.
Hemsworth then says, "As for you ( Hulk )? You can come with me because we're now mates."
Chris Hemsworth will be next seen in ' Avengers: Infinity War' alongside Robert Downey Jr., Scarlet Johansson, Benedict Cumberbatch, Chris Evans, Jeremy Renner and Mark Ruffalo.
The movie is slated to release on May 4, 2018.
-ANI