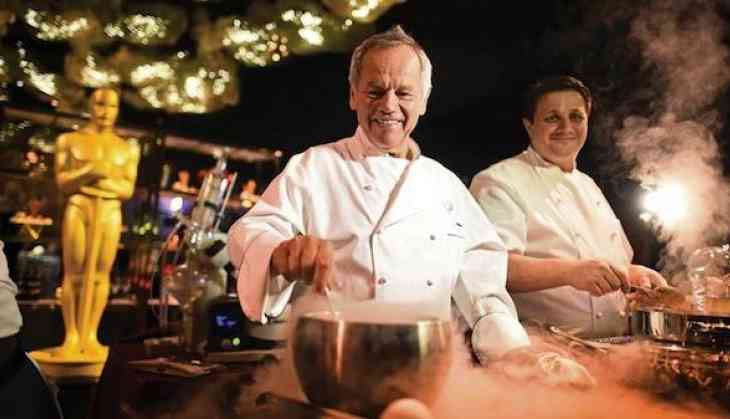 Awards season draws to an end with the Oscars and the attendees are definitely in for a treat!

Celebrity chef Wolfgang Puck and his team prepared a scrumptious menu for the stars attending the 2018 Oscars Governors Ball at the Dolby Theatre in Hollywood for the 24th consecutive year.

The A-listers attending the post-Oscars event such as host Jimmy Kimmel, Nicole Kidman and Armie Hammer will be feasting on dishes like chicken pot pie, macaroni and cheese with truffles, eggplant confit with salsa verde, ravioli and risotto with shrimp.
Also Read: Oscars 2018: Gal Gadot steals the show with Tiffany's neckpiece
The 68-year-old chef revealed, "You won't go home hungry! We have 300 people in the kitchen. Thank God I am not alone! 900 waiters in the dining room. They make 7,000 mini chocolate Oscars," Us Magazine reported.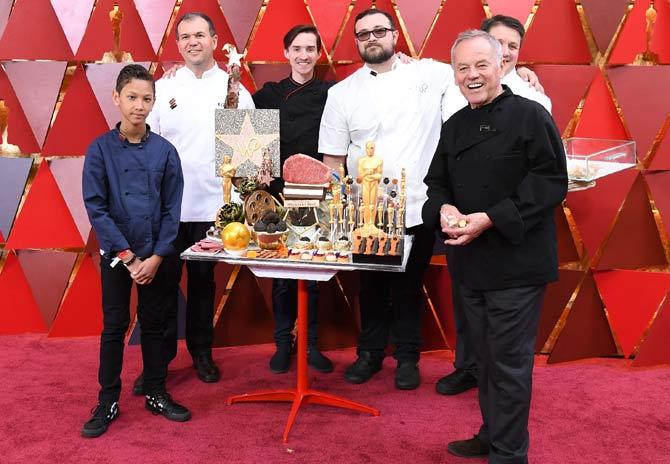 So, what is the cost of the wide-ranging menu? "We'll find out tomorrow," the restauranteur quipped.

Puck, who walked the red carpet with a chocolate tower and a few of his edible statuettes, also explained that any leftovers will be donated to the Los Angeles Regional Food Bank.

"People who don't really get anything, they're going to have a meal just like the biggest stars in the world," he said.