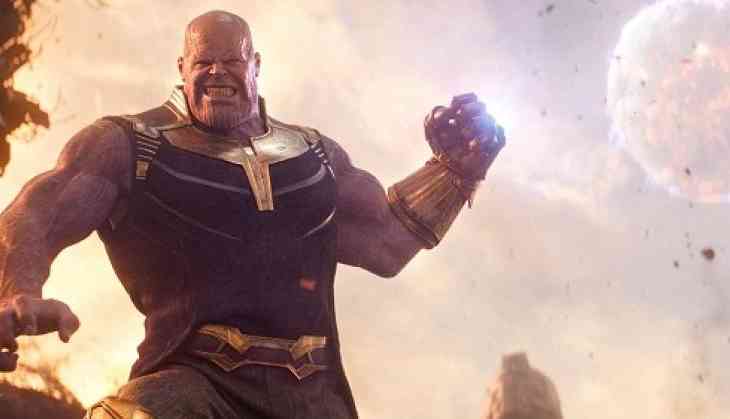 Thanos, a fictional character who has appeared in a lot of Marvel Cinematic Universe movies and American comic books published by Marvel Comics. The character first appeared in Iron Man #55 and is also regarded as the the son of Mentor and the brother of Starfox.

The Avengers: Infinity War, almost all the characters have appeared in the movie before and it was from 2008 that the Marvel Studios has built its characters, events and films with a lot of planning. The Marvel revealed the character of Thanos from The Avengers itself and now he will appear as full-fledgedly in the movie.

Thanos was there is movies such as The Avengers (2012), portrayed by Damion Poitier, and Guardians of the Galaxy (2014), Avengers: Age of Ultron (2015), Avengers: Infinity War (2018). The character is also there in television series and video games too.
Also Read: Avengers craze! Meet 2-year-old Ezekiel, suffering from heart disease protected by Iron Man's shield
Thanos, is played by Josh Brolin and the character is crazy about the Infinity Stones. The stone objects are of unimaginable value in the Marvel universe and whoever owns the stones can call himself the ruler of the universe.

In MCU, Thanos comes in the end to destroy half the cosmos. He calls it 'balancing the universe'. He is coming to earth to possess all the six Infinity Stones: Space, Power, Reality, Time, Soul, and Mind Stone.

Thanos is bascially Mad Titan's character and is expected to be in Avengers Infinity War in a full fleged role. Thanos has still the same aim, the destruction of life and to wipe out one in every two living beings in the universe.
Also Read: This is how celebrities reacted when American comedian Bill Cosby found guilty of sexual assault who could face prison up to 30 years