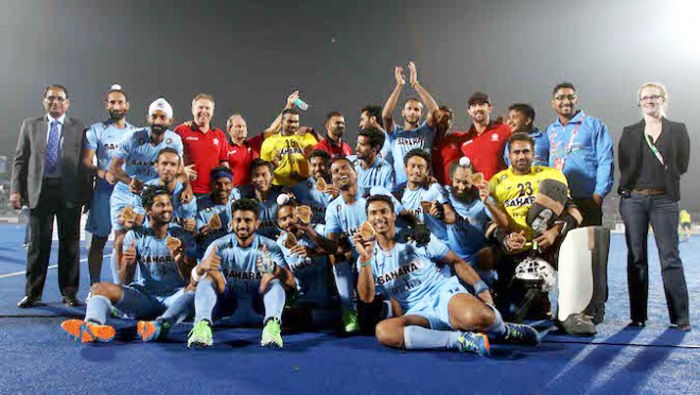 India stunned defending champions Netherlands to finish third at the Hockey World League.
The Raipur crowd came out in numbers to cheer on the Indian team, who did not have an impressive start to the tournament as they lost to Argentina.
Indian goalkeeper PR Sreejesh was the hero of the match, making crucial saves in the penalty shootout.
India emerged victorious against Netherlands, scoring 3-1 in the penalty shootout of their third place play-off game of the Hockey World League in Raipur on 6 December.
The game was tied 5-5 at the end of normal time, with the Netherlands making a strong comeback after being 5-3 down.
With this, India won their first medal at an international hockey tournament after 33 years, and avenged their loss to the Netherlands in the earlier stages of the competition.
The last time India won a medal in an international tournament was in 1982, when they beat Pakistan 5-4 in the Champions Trophy in Amsterdam.
Speaking about the match, Indian player Manpreet Singh said, "It was an outstanding match, we were winning 5-3 but then we conceded the two goals. Our team played very well, and Holland also played very well."
Australia finished as gold medalists in the Hockey World League after defeating Belgium in the final.
Watch the highlights from India's match here: