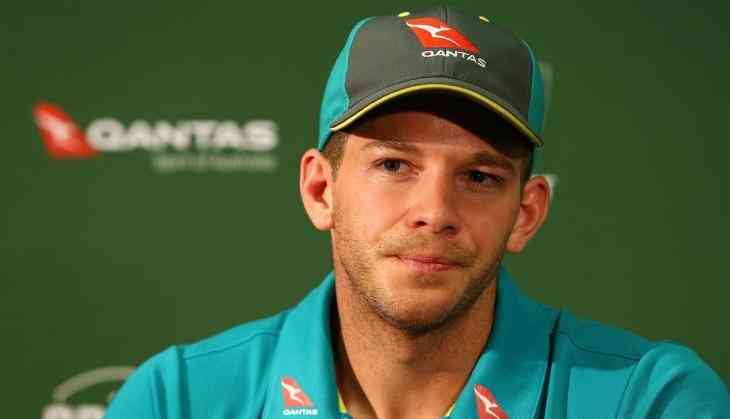 A day after former Australian skipper Michael Clarke criticised the national side for trying too hard to be liked, current captain Tim Paine has clarified that the team want Australian public and cricket fans to love and support them.
He further said that they are not at all "concerned about being liked one bit" by opposing teams.
Paine also asserted that the team will continue playing the "hard Australian cricket" for which they are known. "No one has spoken about being liked, certainly by the opposition. We've spoken about wanting to get the Australian public's trust and make sure that clearly, you want the Australian public and cricket fans to like or love the Australian Test team. Certainly, there's that aspect, but from an opposition perspective we're not concerned about being liked one bit," ESPNcricinfo quoted Paine, as saying.
"We're still going to play hard Australian cricket, as Michael put it, that's not going to change," he added.
Expressing faith in senior players, the wicket-keeper batsman said that their presence in the team would help them play a confident form of cricket which they always aspire for.
"With Hazlewood, Starc, and Cummins, that's only going to help guys grow with confidence around them. With guys like Travis Head and Marcus Harris, when you've got Josh Hazlewood and Mitchell Starc and Patrick Cummins running in, it's a bit easier to play that confident, aggressive style of cricket that Australia want to play and our team certainly wants to play," Paine said.
Following a massive ball-tampering scandal in a Test series against South Africa in March, the Australia side have faced a myriad of questions relating to the team culture and player's attitude. The current exchange of comments between former and current players is a part of the same trend.
Meanwhile, Australia and India are slated to play a four-match Test series against each other beginning December 6 at Adelaide Oval.
-ANI