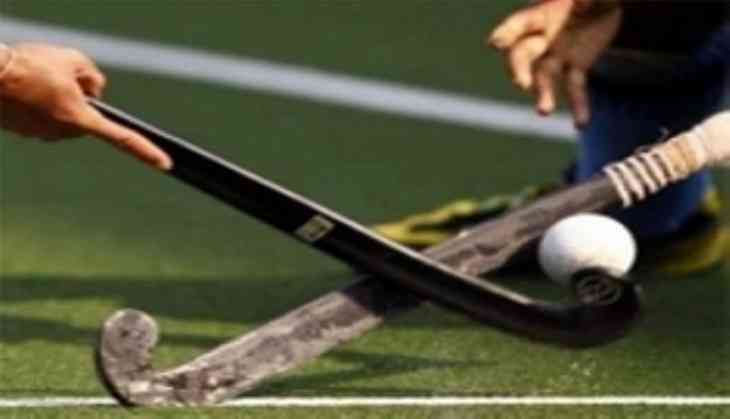 Indian men's hockey team defeated Japan 4-2 to remain unbeaten in the second-leg of the Four Nations Invitational Tournament here at the Gallagher Hockey Stadium in Hamilton on Saturday.
World No. 6 India overcame Japanese challenge with late goals by Mandeep Singh (58') and Ramandeep Singh (58') to win.
The other goal scorers for India were Vivek Sagar Prasad (12') and Varun Kumar (30') while Seren Tanaka (14') and Shota Yamada (43') scored for Japan.
India drew first blood when Harjeet Singh dribbled through the midfield to find forward Arman Qureshi who then beautifully assisted Vivek Sagar Prasad who made a diving effort to score India's first goal.
Japan then leveled the score with a goal from Seren Tanaka.
India built on their game in the second quarter, while Japan kept fighting back trying to defend.
But an error while defending forced them to concede a penalty corner (PC) when Varun Kumar's strong pass sliced through the Japanese circle as forward Lalit Upadhyay forced a foot foul.
Though the variation did not fetch a goal, India won another PC after forcing another foul in Japanese circle. It was Varun Kumar who stepped up for the drag flick this time and executed it brilliantly to take a 2-1 lead.
Japan, though, made the most of their second PC when Shota Yamada used a smart variation to caught Indian goalkeeper Krishan Pathak off-guard and scored an equalizer in the 43rd minute.
For India, Harjeet Singh created another great opportunity to score when he picked up a quick pass by skipper Manpreet Singh to turn around, beat the Japanese defender on top of the circle to strike towards the post and it was Mandeep Singh who deflected in an improvised fashion to convert a 3-2 lead in the 58th minute.
They made a good finish with Ramandeep Singh scoring the fourth goal beautifully worked out from the top of the circle ending the match with a 4-2 scoreline.
India will next play world No.3 Belgium, who beat hosts New Zealand 4-0 to make it to the final on Sunday.
-ANI